About Adventure Sports
adventure in nepal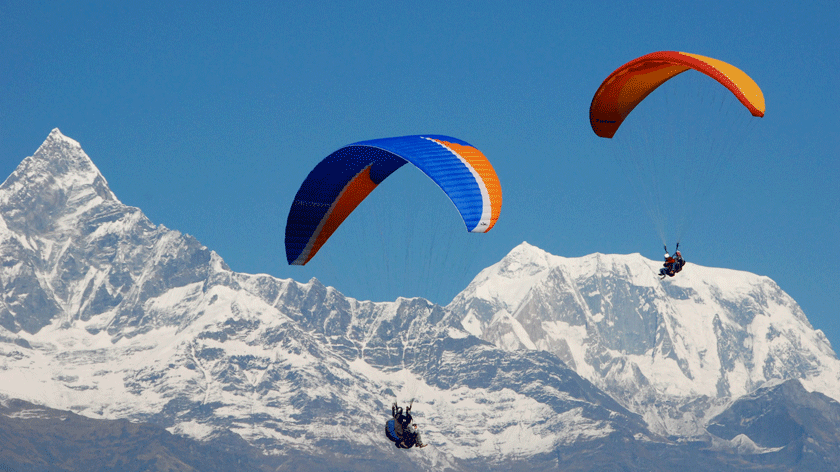 Adventure Sports Nepal
Adventure popular Sports is Nepal is the Himalayan paragliding, biking, buggy Jump, Cannoning and rock climbing. Also Diversity culture Heritage spiritual of Buddhism, mount, natural territory which are geographically Separated as venture nature.
Nepal has a massive Mountain activities and potentiality to propose a variety of journey sports to enjoy Travelers its real booty.
Basically, holiday Travelers can merge some tiny adventure activities like paragliding, bungee jump, Rafting, mountain biking, scenic ultra light flight or rock climbing as an optional course to make their holiday more enjoyable.
Kathmandu and Pokhara valley have the various potential for different activities except for your major activity like trekking and climbing, rafting, we do assist to customize some other adventures which ideally for your happiness Adventure.
Nepal Wilderness Treks offers travelers to enjoy the different shot of adventure activities which are ever best-known course in the Himalayas. The short adventure activities will be guided and handle by our experts to make services safe and Comfort Package Trip.