About Adventure Sports
adventure in nepal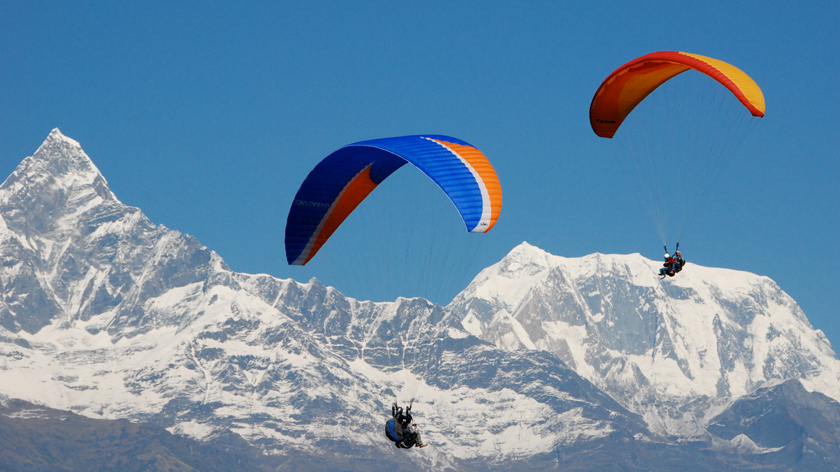 Adventure Sports Nepal
Nepal is the richest motherland of Himalayan and diversity culture spiritual of Buddhism, green lime mound, valleys and some natural territory which are geographically alienated as venture playing field in nature. The country has a massive range of potentiality to propose a variety of journey sports to enjoy Travelers its real plunder. Basically, holiday Travelers can merge some tiny adventure activities like paragliding, bungee jump, mountain biking, scenic ultra light flight or rock climbing as an optional course to make their holiday more enjoyable.
Kathmandu and Pokhara valley have the various potential for different activities except for your major activity like trekking and climbing so you may ask us to assist to customize some other adventures which ideally vary your happiness.
Nepal Wilderness Treks offers travellers to enjoy the different shot of adventure activities which are ever best-known course in the Himalayas. The short adventure activities will be guided and handle by our experts to make services safe and Comfort.
It will also provide travellers to experience Best tour with us and pleasure adventure lead to explore door to door first hand. Let's make sure about your interests and we will be happy to sort out any sort of activities in Nepal.