About Peak Climbing
Climbing in Nepal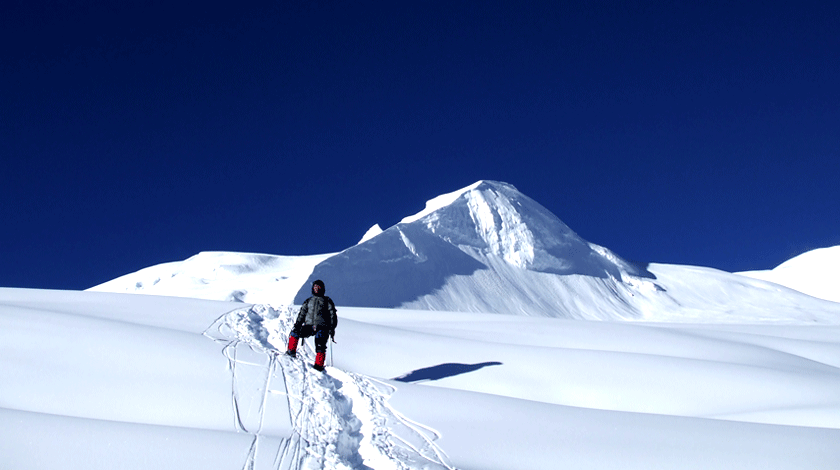 Nepal Peak Climbing
Nepal Peak climbing are numerous beautiful snowy white peaks where climbers can collect adventurous white peaks climbing, expeditions experience. Nepal's attractive mountain peaks expedition, most of the peaks of Nepal is above 6000m.
Nepalese peaks are equally perfect for those who want adventure snowy peak climbing experience in life.
Some of below 6000m peaks of Nepal has full of snow, easy climbing route and provide Challenging experiences to each climber. Beautiful snowy peaks of Nepal are located in the famous mountain regions such as Everest region, Island peak, Mera peak, Lobuche peak, Annapurna region, Chula far east, Chula peak, Pisang peak, Langtang region Yala peak, Ganesh Himal region Paldor peak.
Our mountaineering Peak package cost is all and every page has listed with itinerary, day ways and areaways.