Lok Gurung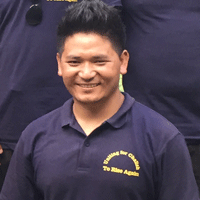 ---
Greetings from Nepal!
I am Lok Gurung from Dhading 4 Sertung, since 12 years I have been working as a Trekking guide for Nepal Wilderness Trekking agency, during my work I have kissed Annapurna Base Camp, Dhaulagiri circuit, thorong la pass, Tilicho Meso Kantola pass, Mustang, Saribung pass, Manaslu, Ganesh Himal, Langtang, Helambu, Gosaikunda, Ganjala pass, Everest Base camp, Rolwaling Tashi lapcha pass, Sherpani Col, Kanchenjunga and much more trekking areas, I one of the most experienced guide for wilderness trekking agency for high passes wilderness challenges Trekking area.
I have many reviews from previous customers on the site, so if you want to test challenging trek please welcome with us.