6 Things No One Tells You about ABC
6 Things No One Tells You about ABC
6 Things No One Tells You about ABC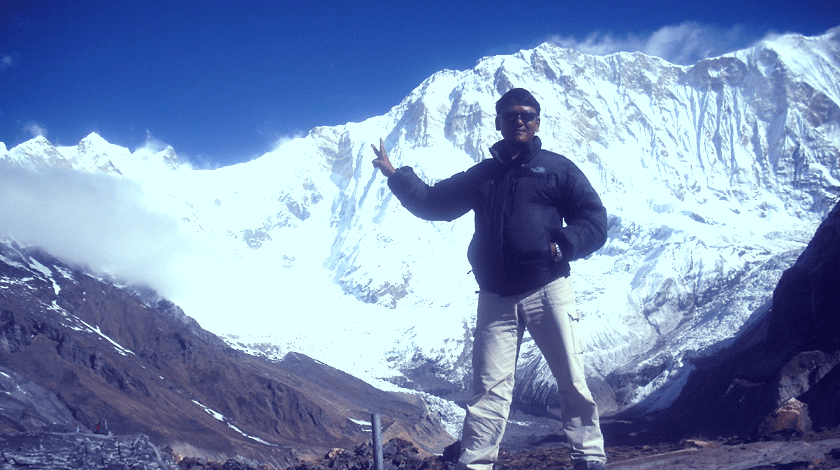 6 Things No One Tells You About ABC
6 things no one tells you about ABC, The trek to Annapurna Base Camp (ABC) should take you somewhere between 6 to 12 days, depending on which trailhead you start at. It is an exciting adventure, more accessible than the Everest Base Camp trek while being shorter and cheaper. So, it is a fantastic choice for people who want the experience of a Base Camp trek without risking too much. Let's see the six things you need to know to prepare for the Annapurna Base camp.
Get All the Gadgets
Once you leave Pokhara for the Annapurna Base camp, the world opens up in front of you in ways first-timers don't expect. Get your sunglasses with a camera built-in, trekking poles, water filtration tablets, extra batteries, charge banks. You are going to regret not taking them.
It would help if you had sunglasses with a camera because you will run into amazing sceneries where holding a camera is not an option. There are bridges to traverse, narrow pathways you will have to move through herds of goats.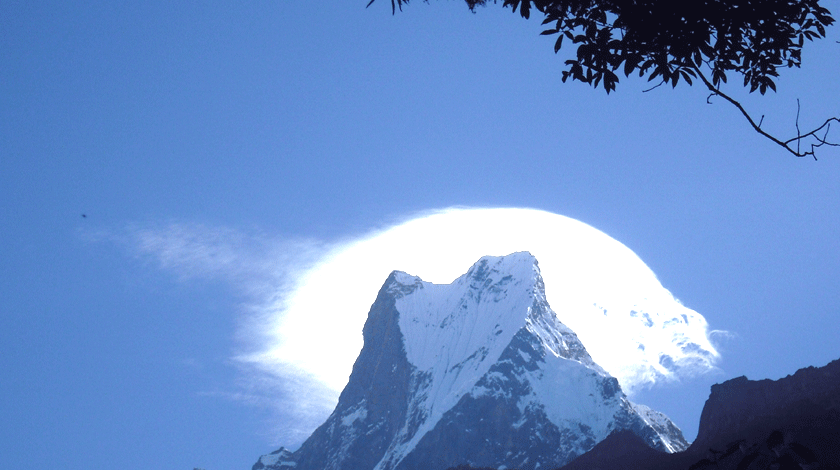 The Changing Terrain
Don't assume that the Annapurna Base camp is a simple incline. This 100 km journey is full of inclines, declines flat areas, and suspension bridges. Mentally and physically prepare for all the forms.
Be mentally prepared to cross bridges over wide gaps. Be physically prepared by investing in the proper footwear for you and trekking poles to save your ankles and knees while going down.
Know the basics of crossing weak suspension bridges, don't panic, and never crowd the bridge. Be patient with them.
What you need to know about teahouses
You will most likely be sleeping in these at the end of every day of trekking. But I recommend sleeping bags nonetheless. There won't be any heating, and the nights will be colder than you expect, so get a sleeping bag and make sure you are comfortable with it before setting out on the trek.
Most teahouses offer Wi-Fi, but they would be just enough to check your emails and maybe upload small photos. If you want any online content, make sure to download them while you are in Pokhara. This includes offline maps for offline navigation.
Squat Toilets
Squat toilets are the best toilets (some say), and except in some teahouses along the way, that is all you are going to find. Be mentally prepared for this, and make sure to bring your own TP.
Even in teahouses with western toilets, there probably won't be pre-placed TP. You will find TP being sold in areas during the trek, but there won't be free TP in the toilets.
Changing Temperature
The ABC trek will start as a warm challenge with plenty of sweating. You need clothing for hot days, maybe shorts or tank tops, so pack them. However, as you rise, your needs will change. Probably, the Annapurna Base Camp will be the coldest weather you will ever face, and you will need every bit of clothing you have to stay warm.
The ABC trek is a diverse cup of tea, and it is quite a surprise for first-timers.
Is just being Athletic Enough
Technically, people can do this trek without training if they are athletic. But they end up hating the experience. Technically all you need for this trek is two good legs, a good set of lungs, and stamina. You don't need any other skills. If you do not have enough stamina, it will take longer, your muscles and joints will hate you, and you will hate the experience. But it is possible.
The biggest mistake people make with the Annapurna Base camp trek is that people overestimate their stamina and underestimate the sheer length of the trek and elevation factor. The trek starts at 2,500 m. That is already higher than what most people have ever experienced in terms of elevation. There is 30% less oxygen in the air from step one.
There are already enough porters' stories having to overload themselves and risk their health because trekkers were unprepared for the challenge of the Annapurna Base camp trek.
Why You Need to Train
Your performance will be significantly decreased at elevation. Your performance at sea level on a stair master or local hills has to be much better than the trek requirement. That requires stamina training. Use weighted backpacks while training to get up to mark and gradually build up your strength.
The experience of the trek depends on how comfortable you are with the challenge. Do you have the mental energy to absorb the mountains and scenery and reflect on your thoughts? Or does every step will feel like a struggle, every breath strained.
A bad experience will cloud your opinion about trekking in the future if you don't train your stamina.
here are the 3 days Poon Hill Trek and 7 days Annapurna Base camp trek itineraries for other information.
---