Everest base camp trek cost for Nepali
Everest base camp trek cost for Nepali
Everest base camp trek cost for Nepali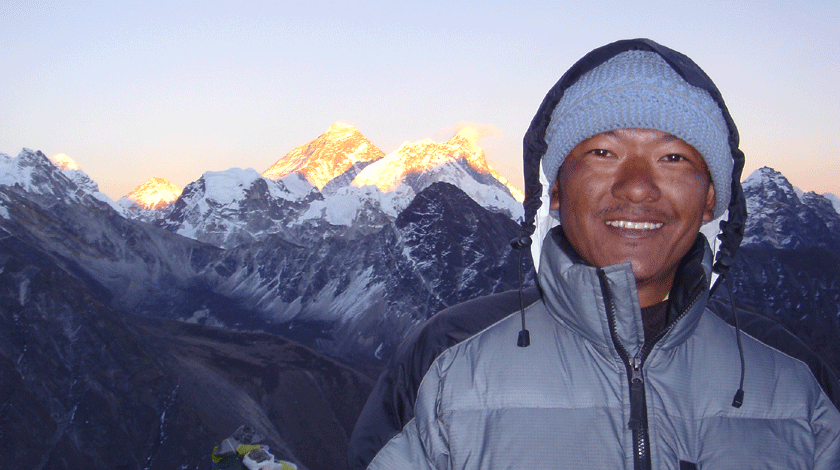 Everest base camp trek cost for Nepali
Everest base camp trekking is more demandable for Nepali trekkers just hiring guides and porters from Lukla, so we have more guides, porters, and porter cume guides are standby in Lukla for Nepali domestic tourists.
We have 17 guides and 24 porter cum guide in Lukla at season time, and also most 10 guides and 15 porters cum guides being busy with Nepali trekkers, and only 7 guides and 9 porter cum guide are for foreign trekkers. It means more Nepali trekkers are increasing to do Everest base camp treks from a few years.
we know the Nepali trekker search in reasonable prices guide and porters so that we have offers special cost for the Nepali trekkers who are interesting to do Everest base camp trek, or 3 passes Everest trek.
Here are cost details for Nepali trekkers who do Everest base camp trek from Lukla with us.
The cost of hiring a guide for Nepali trekkers to the Everest base camp trek. The guide wage is Rs 2500 per day, Porter cum guide is Rs 2200 per day, Porter is Rs 2000 per day, which includes 3-time meals, accommodations, equipment, insurance, and salary. When you hire a guide service to begin your trek in Lukla, taxes and one-time services charges are Rs 1000 per person. these costs are cheaper and only for Nepali trekkers from Lukla who are couples or small groups want to do Everest base camp trek with us. so if you are from other countries then please visit here guide and porter hire from Lukla for foreigners.
How many Kilograms will the porter guide carry?
Porters carry 15 kg, and porters carry 10 kg. However, guides don't.
Economic support for local guides and porters
Local guides usually earn their living through tourism. By hiring a guide for the Everest region trek from Lukla, you will be helping a person and their family to earn a living. Meanwhile, someone else is working hard to support their entire family.
Here is the equipment list for the Everest base camp trek for Nepali trekkers. Visit here ( equipment list) to arrange as you need for the Everest Trek. 
For more details, please contact us at 9849693351 WhatsApp or email us at himalghale99@gmail.com
---