Himalayan Trekking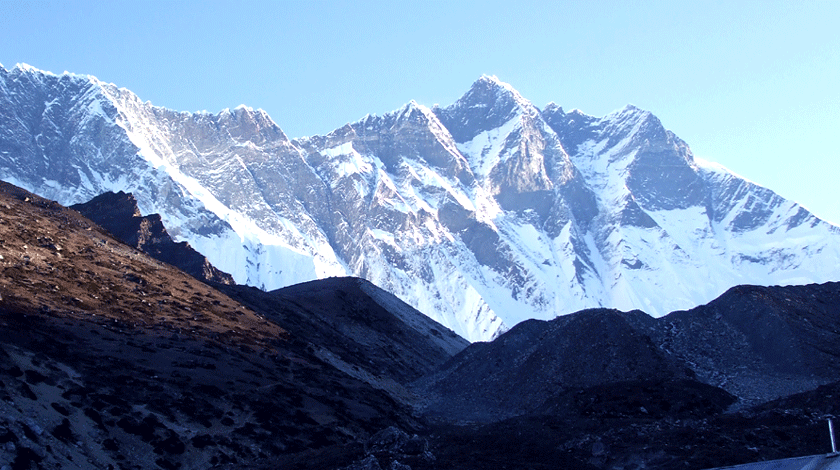 5 Tips to Help You Get the Best Out of  Your Himalayan Trekking
Himalayan Trekking is a travelling experience filled with thrills and excitement. How much of you will agree to it? I suppose many. It is thrilling as well as wild. It Has lots of health benefits as well. It is dangerous. So, nothing in life is vacant without danger. Life comes with risks. But we have to prepare for a better side to go along with a healthier lifestyle. Let's talk about 'A Mountain.' What do you infer? A high, wild, Peak elevation? Or a still, calm, beautiful creation? When you combine both sides and aspects, you make a new word, "Wonder."  Travellers, Hikers, Trekkers, and Mountain Climbers around the globe Visit every year to summit the peak. Trekkers follow a sophisticated Track for their travel, but somehow this track is quite dangerous.
Let's look at the five best tips for your Himalayan Trekking:
Be Mentally Prepared:
The primary step to start a venture or an expedition is to be Mentally Prepared. Every single thing on earth requires the motive or a cause to do something. Your views must be clear to yourselves. It would help if you were prepared mentally to travel a long journey which might take days or sometimes more. Please focus on the main idea, talk to your teammates, encourage them, and motivate yourself for any hardship. Remember, it's an expedition full of adventures. You will be exploring new things in a lot of time and that's worth it. So be prepared, and before starting your journey ask yourself. Are you ready for Trekking?
Preparation for the Journey:
Everything requires some preparation and groundwork. Either we are going on a road trip, throwing a party, having exams, some work needs to be done beforehand. Likewise, we must put together some essentials for a journey like Summiting a big mountain. Backpack, Base Layer, Trek Pants, Camera Sunglasses, Sun Cap, Synthetic Hand Gloves, Woolen Cap, Socks are some requirements for trekking journeys. So that, you might not face any difficulty on travel. Weather in the Himalayas is quite or may be changeable, from hot and humid to rain and hail, so along- sleeved layer and waterproofs for your day pack will keep you comfortable at all times. It gets cold at night, so a thermal layer, hat, and gloves should be set for the evenings.
Weather Forecast:
A big question here arises, what is Your Ideal weather? Because safe trekking weather is when you are comfortable with it, both physically and mentally. You must Seek guidance for the travel. Weather Forecast for travelling is a vital Part So that you can assess beforehand what preventive measures are to be safe and sound. Safe trekking weather and perfect trekking weather are very much alike: Blue skies, flaunting white clouds, A gentle breeze, and plenty of daylight are all you need to spend on the trail.
Poles:
Poles can be a great support with both the steep ascents and descents. And can also reduce the pressure on your knees by up to 30%. If you haven't used poles first, practice them before as they assist walkers with their rhythm, help by providing stability, and reduce strain on joints on rough terrain. Poles can boost your power and endurance when walking uphill, aid balance on rough tracks, ameliorate posture, make walkers more upright as they walk, and in turn, this can Be helpful for breathing purposes. To use them the right way, put your hand up through the bottom of the strap and then pull down and grab the grip of the pole. This technique supports
your Walking and posture, maintaining balance.
Enjoy Yourself:
Andy Rooney very elegantly describes the joy of a trekker and a hiker, saying: "Everyone wants to live on top of the mountain, but all the fun occurs while you are climbing  it." So yes, while Trekking, one must feel joy, happiness, and blessing in one's self. Any travel or expedition requires self-satisfaction and enjoyment. So, enjoy yourselves as it is the basis of your travelling. You've spent months on training, so take your time enjoying the lush green
landscapes, local culture, and a night sky full of stars.
For more info
WhatsApp: +9779849693351
E-mail: himalghale99@gmail.com