Nepal visa on arrival covid-19
Nepal visa on arrival covid-19
Nepal visa on arrival covid-19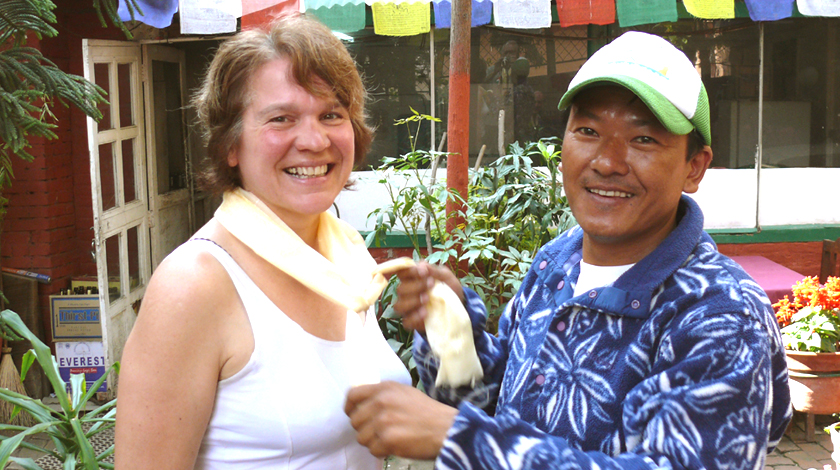 Nepal visa on arrival COVID -19
On Arrival tourist visa in Nepal for trekkers nowadays, we trekking agency need to submit all the trekking agency legal documents, like a PAN certificate, company register certificate, Tax clearing certificate with a guide and Porter Negative PCR reports, COVID 19 insurances, TIMS permit, trekking region with the itinerary to the Tourism Board for On Arrival tourist visa in Nepal.
for On Arrival tourist visa in Nepal, we require from trekkers, Passport copy, $5000 COVID 19 insurance or Vaccine certificate, air tickets itinerary, 7 days hotel reservations Demo letters. After submitting these documents to Nepal Tourism Board, the Tourism Board will provide us a recommendation letter to the Department of Nepal Immigration, and the Immigrant provide the Issuance of on Arrival visa permission to Nepal as per the Entry Protocol for Mountaineering Expeditions and trekking for 2021 following tourist Name.
Getting a visa during COVID 19, we are here to help those, who are planning to travel to Nepal right now for trekking or climbing. No worry about on Arrival visa, you can start your trek after a night or 2 nights of spending in Kathmandu, so no need 7 days quarantine, in the letter we need to submit 7 days hotel booking letter too, but, it is just Demo, no monitoring by the government side.
Mostly leading trek during COVID 19 is Everest base camp, Gokyo Ri Trek, Mardi Himal, Poon Hill, Langtang trek.
Can I travel to Nepal right now?
Yes you can Travel to Nepal right now, but for the on arrival visa in Nepal, you need Trekking agencies invitations letter.
What are quarantine rules in Nepal?
The Government Rules is still 7 days quarantine in Nepal after you arriving in Kathmandu, but no necessary to stay 7 days quarantine in Nepal, just 2/3 days will be fine and can start your trek.
Latest News
Nepal government is announced already 2 weeks ago, the government preparing to release on arrival visa for Covid-19 safety provisions for foreign tourists, by conditionally removing the requirement of quarantine for some foreign tourists. But still silence
According to the new proposal, the visitors are not obliged to stay in quarantine if they have already received Covid-19 vaccines or Negative PCR report, they are eligible for an on-arrival visa in Nepal.
Tourism Minister Bhanu Bhakta Dhakal says the proposal will be forwarded to the cabinet via the Central Covid-19 Crisis Management Committee soon.
Our local trekking agencies are leading the treks with all the safety Protocols, hope soon Minister Bhanu Bhakta Dhakal will announce open arrival visa and no more quarantines.
For the Nepal visa process, please remember us, we will make all the required paperwork within a day.
Himal ghale
Email: himalghale99@gmail.com
Leave a Comment