Nepal visa on arrival covid-19
Nepal visa on arrival covid-19
Nepal visa on arrival covid-19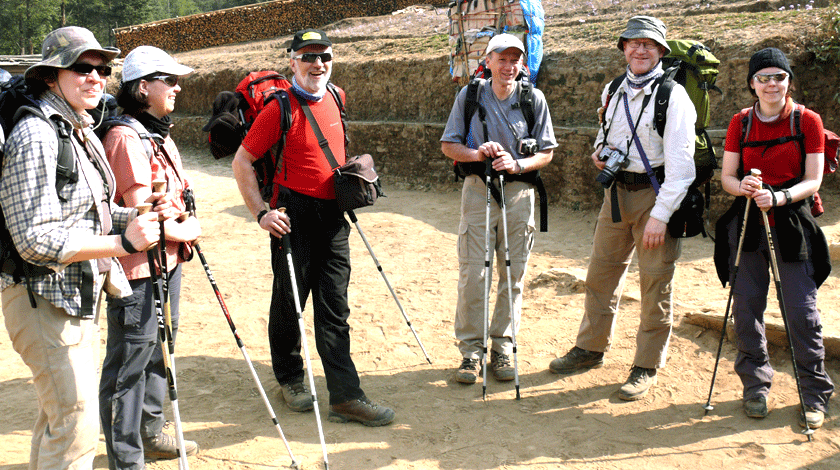 Nepal visa on arrival covid-19 
Nepal visa on arrival covid-19 on-arrival tourist visa for international passengers during the COVID 19, Entry Protocol for Mountaineering and Trekking in Nepal 2021. Nepal was only 7-month restrictions for the international passenger, to visit in Nepal for travelers from March 2020 to Sep 2021 during the Coronavirus. Since Sep 2021, it was opened to visit Nepal on arrival visa with 7 days quarantine protocol.
Here is detailed information required for the on-arrival visa  
The customer will need an invitation letter from a registered trekking agency. The trekking agency needs to submit all documents ie. Pan cert.,company cert, tax cert, and also guide-porter negative PCR reports.  COVID 19 insurance, Tim's permit, trekking region itinerary for Nepal entry requirements for on arrival visa during the COVID 19.
Nepal visa on arrival covid-19 customers from the customer side:
The Tourist requires a Passport copy, COVID 19 insurance papers, or a Vaccine cert. copy of Air tickets. 
After submitting all the forms, Nepal Tourism Board will provide a recommendation letter to the Dept. of Immigration which will enable you to obtain a Nepal visa on Arrival for Trekking and Mountain expeditions for 2021.
Nepal quarantine rules for international passengers.
No more 7 days quarantine rules in Nepal who have already vaccine, it's possible to start your trek or climb after stay 1 or 2 nights Hotel in Kathmandu.  no more 7 days quarantine rules for tourists having the Covid-19 vaccine.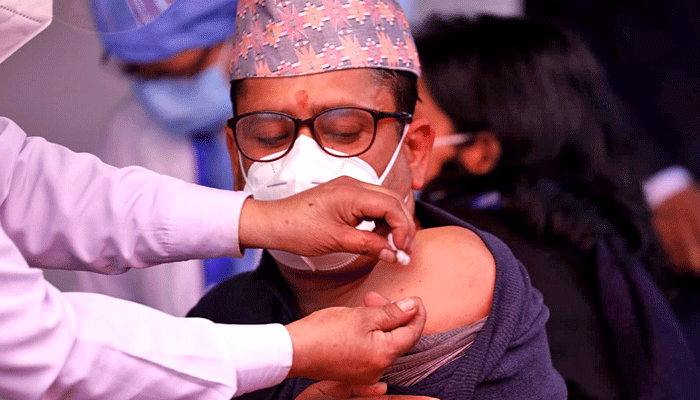 After submitting all the required documents, the Department of Immigrant provide an arrival visa authority for the traveler during the COVID 19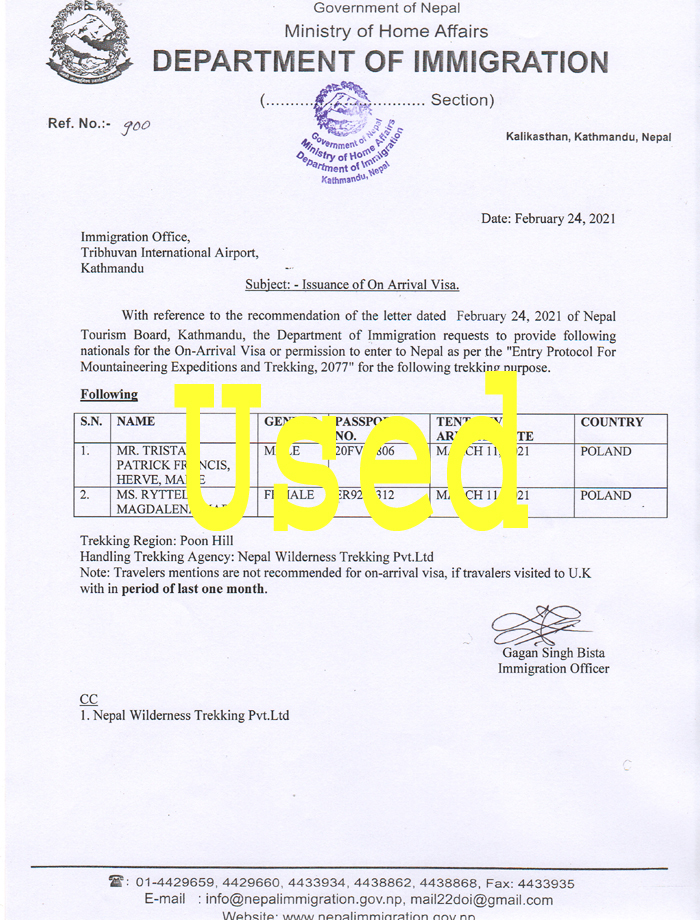 Getting the Nepal visa on arrival, we are here to help those, who are planning to travel to Nepal right now for trekking or climbing at any trekking region. No worry about an Arrival visa, you can start your trek after a night or 2 nights of spending in Kathmandu, so no need for 7 days quarantine nowadays.
You need to bring these documents with you
Negative Covid test within 72 hours of your departure. Bring your proof of Covid vaccination if you have it. A Covid test is required even if you have been vaccinated.

Nepal Visa approved  letter which is we do provide

Fill out the form at https://ccmc.gov.np/arms/person_add_en.php Bring a copy of the QR code
Mostly leading trek during COVID 19 Period
The Nepal trip incorporates the following COVID-19 measures Trek
Various COVID-19 distancing measures have been implemented on any trek to ensure the safety of each
all our guide and porter has the vaccine, also COVID 19 Insurance covered
Any Nepal Treks has implemented COVID-19 protocols that are guided by the WTTC (World Travel & Tourism Council), UNWTO (World Tourism Organization) the Nepal tourism Board and local government regulations. It amongst others takes into account personal protection, extensive disinfecting, and social distancing measures.
---
Q: Can I travel to Nepal right now?
A: Yes you can Travel to Nepal right now, but for the on-arrival visa in Nepal, you need to submit these Protocols to the Trekking agencies and we do make final invitations letter for your Nepal visa on arrival.  
Q: What are quarantine rules in Nepal?
A: No 7 days quarantine in Nepal now, the Government announced 19-03-2021, no more quarantine, It will be fine to start your trek, tours, or climbing after spending 1 night or 2 nights in Kathmandu.
But before Arriving in Nepal and after the trek/mountain climbing, you need a PCR test for Qatar Airways and Nepal Airlines.
---
The PCR report approval by airlines is only from those labs.
The report will get after the 12 hours of the test.   
For the Nepal Visa on Arrival process, we will do all the necessary paperwork for you and your group. So Welcome to Nepal happy journey during your holiday!
Himal Ghale, WhatsApp +977-9849693351
Email: himalghale99@gmail.com
---
Q: Can u s citizens travel to Nepal right now?
A: Travel to Nepal right now, not just USA after COVID 19, any country citizens can travel if there is an air schedule available from your city.
Q: Can I travel to Nepal now from India?
A: No, there are recent travel restrictions from India to Nepal, because coronavirus is rising in India.  
Q: Can I fly to Nepal right now?
A: Absolutely can, there are flights from Hong Kong, Kualalumpur, Doha, Dubai, Narita-japan, Kuwait, soon going to open from other countries too.
Note: the situation is maid be changing at any time for trekkers in Nepal for on arrival visa because of increasing the COVID 19 in India and in the global, still 11-04-2021 is fine for arrival visa from Nepal Tribhuwan intonations airport. Nepal government announce not allowed to gathering more than 20 peoples in the mass, night club is not allowed to open after 9 Pm.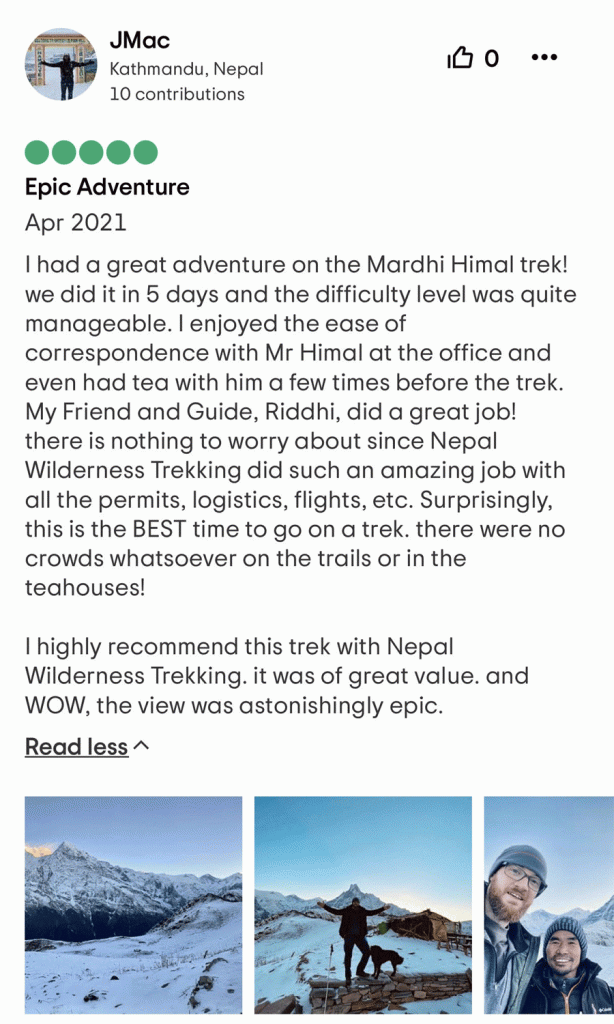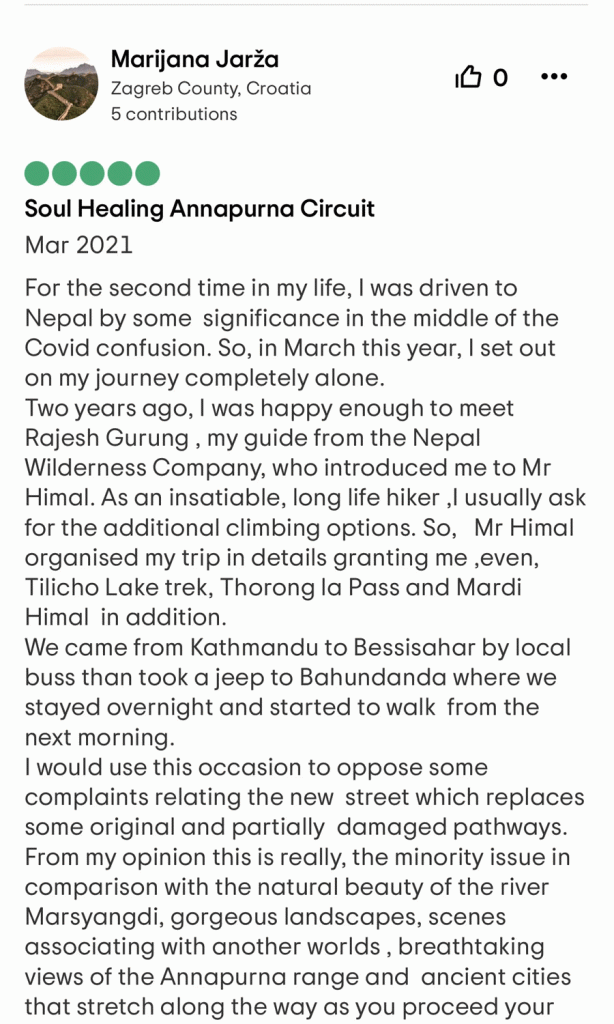 ---
Leave a Comment