About Us
nepal wilderness treks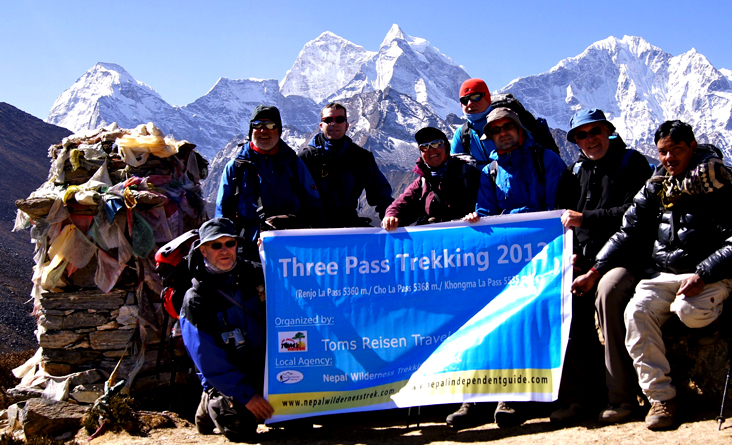 About Us
Nepal wilderness trekking Pvt is a Reliable trekking agency in Nepal, managed by experienced guides and porter teams, who have worked many years with other trekking agencies, familiar with all the great trekking destinations of the Nepalese Himalayas.
Our guides are educated and speak many languages, fluent in English, The guides are responsible Government License holders, The porters are  Experience high lander altitude porters who are from the mountain regions of Langtang, Ganesh Himal, Everest, and Annapurna high lander area, Both guides and porters are fully equipped and carry health and life insurance for mountain trekking.
For the past 10 years, our guides and porters have never had any mishaps or accidents, and They always have one eye on the client making sure that you have the best experience of the Himalayas.
Their motto: "work is Karma and clients are God" We do our utmost to ensure that your experience is rewarding, no matter how painful, because customer experience and comfort are our number 1 priority.
We have excellent reviews and ratings from our past clients; Please check out our site review and Trip Advisor.
We want you to enjoy your holiday, to let the splendor of the mountains take you on a trip of a lifetime, Every day you will gain knowledge of the Nepalese people.
Our guides and porters have intimate knowledge of all the trekking destinations of Nepal, Annapurna circuit, Mardi Himal, Annapurna Base camp, Sickles, Ghorepani Poon Hill, Manaslu Base Camp, and Tsum valley loop. Dhaulagiri Circuit, Sherpani Col, Ice Col and Amphu lap cha pass, Everest 3 passes, Everest Base camp, Rolwaling Tashi Lapcha Pass, Gauri Shankar trek, Langtang, Gosainkunda, Ganesh Himal- Ruby Valley, Tamang heritage, Ganjala pass, and many more trekking destinations of various grades, from easy to strenuous, available in our photo portfolio.
There are lots of choices for Nepal Trekking. Your choice will depend on the amount of time you have, how remote you'd like to go, and the difficulty level you seek, Some of the more remote treks require special permits as they may go into Tibet border areas, but our trekking agencies Nepal Wilderness trekking agency can easily take care of this for you within a day.
All our trip costs are competitive. We offer a unique and challenging experience with honest, reliable guides and porters, We have local guide each your choice trekking area, the local guide also provided local context and culture, (as some of you may remember, we have a history of getting lost in mountains which are without a guide), As luck would have it,
Please contact us at the email address below, if you have any questions or would like further information about your trek, Feel free to contact us for an immediate response, We look forward to hearing from you, and Thank you for giving us the opportunity to help achieve your goal.
When you trek with local trekking companies from Nepal, you empower the working people of Nepal by giving your support to Nepali businesses.
Thanks
Nepal Wilderness Trekking (Pvt.) Contact Us