About Everest Region
everest region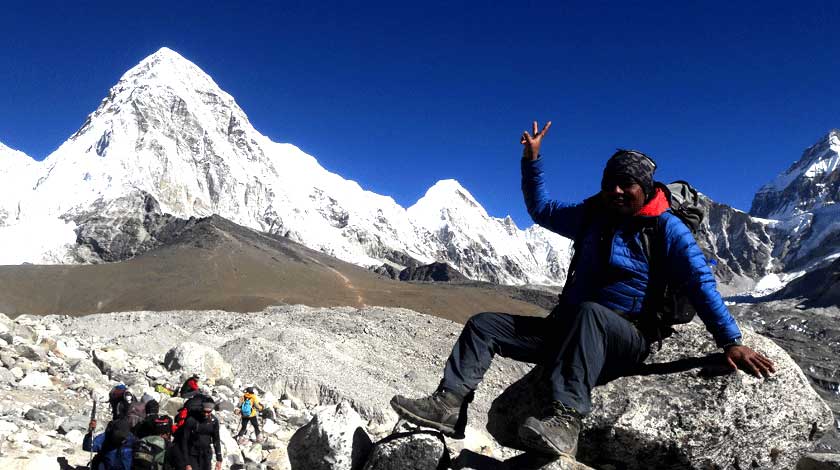 Everest region
Everest Region is aside from magnificent vista, travelers to the area can experience exceptional Sherpa culture by visiting monasteries and museums along the way.
Past colorful prayer wheels and across swing bridges and we will travel through one of the world heritage sites (Sagarmatha national park), to view the various flora and fauna not found on the other side of the globe and the vast everlasting monasteries whose existence goes very far behind the period.
The heady mix of natural beauty, fascinating culture, and a personal sense of achievement, as well as warm Nepalese Sherpa hospitality,  makes the Everest region trek one of the world's most unforgettable.
The Everest trek through Lukla having porter guide and Himalayas up to Everest Base Camp with magnificent scenery and blue skies everyday day will enchant you.
The Everest trekking is not technically challenging, but you should have a substantial fitness level, and proper gear as it does get very cold higher up, and the altitude can affect you.
The best travels to Everest area are Everest Base Camp, Gokyo Ri, Everest Three Passes, Renjo La, Chola Pass, and Kongmala pass.
The best season is from early March to the end of October except for July and August. During this time, the climate is rather pleasant, and the temperature is moderately mild.
Nepal wilderness Trekking has frequently organized the trekking package in Everest Region.
Everest region is the most recognized trekking area in the Asian country of Nepal.
Everest Region Trek is the most extraordinary journey, which has been a more popular destination all over the world traveler. This area located in Solu Khumbu district; it is the most visited tourist destination in Nepal.