About Langtang Region
Langtang Region Trekking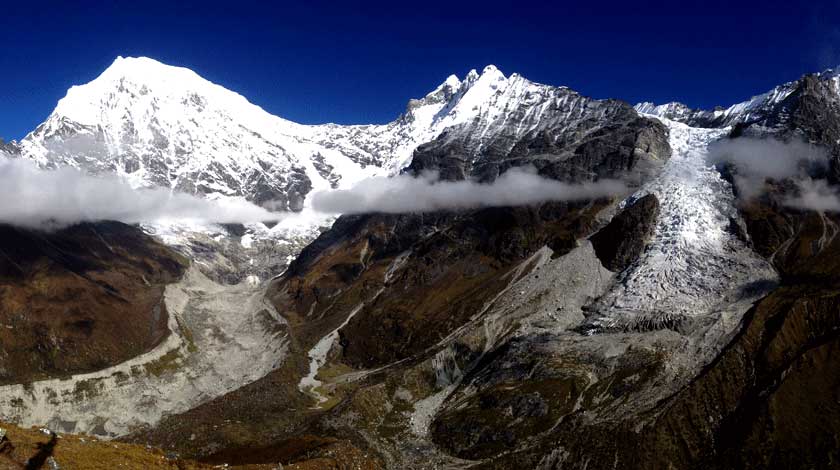 Langtang Region
The Langtang region is lined with the majestic paradise Himalayan range, including the Ganesh Himal in the west and the Helamhu area in the east. The region is situated just south of the Chinese border of Nepal in the district of Rasuwa, which is situated just north of the capital city of Kathmandu.
In this vast trekking region, there is a spectacular diversity of the highest snowy peaks, glaciers, flora, and fauna. You can also experience the wonderful cultures of the indigenous Tamang and Ghale cultures of the ancient civilization of the people from these regions. The valley is partly protected as Langtang National Park and also the National Park created to preserve the Tamang cultural heritage connected with the great Himalayan trails so that the valley is naturally beautiful and culturally rich.
Accommodations and meals
In Langtang valley and Gosainkunda, almost every spot has excellent accommodations and amenities such as hot showers, western toilets, tasty local food as well as Western toilets. However, in the Ganesh Himal Ruby Valley and Tamang heritage side, there are only homestay accommodations available and a limited variety of western meals are available. It is still possible to trek in the Langtang region during the monsoon season as well, however, the best time would be Sept-Dec, Feb-June.
Gosaikunda
From Dhunche, travelers take 2 to 4 days to walk to Gosainkunda, which is located 4,380 meters high in the Himalayan mountains. On the moderate trek, trekkers will be able to see the Himalayan panorama, spectacular waterfalls, Trisuli rivers, jungle lands, and holy lakes for Hindu pilgrims.
Kyanjin Gompa
Trekkers can enjoy spectacular views of the Langtang Lirung peak and ice mass from Kyanjin Ri 4,779 meters, in addition to Yala Peak.
However, on the other hand, there are massive Tamang heritage culture trails homestay trekking and Ruby valley homestay trekking trails which can be found in Nepal, where you can find the real ruby. The two passes in this area are located on the ruby valley side, the Pangsang La Pass at 3800 m, and the Singla pass at 4050 m.
Trek starting place
You can make treks in the Langtang region either from Dhunche or Syabrubesi, depending on whether you are doing Gosainkunda, Ruby Valley, Tamang Heritage, Langtang valley, or Langtang Gosainkunda circuit.