About Langtang Region
Langtang Region Trekking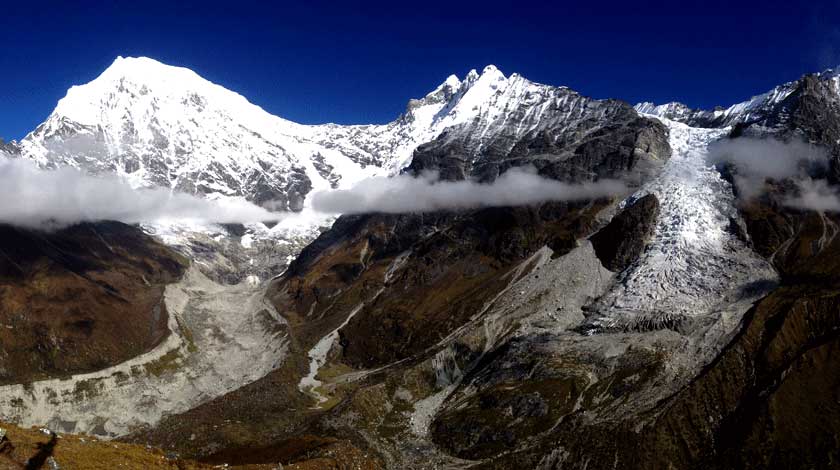 Langtang Region
Langtang region has impressive paradise Himalayas range linking the Ganesh himal in the west and Helamhu area in the east. the region Seated in the Rasuwa District just south in the China border of Nepal, and North West of the capital town of Kathmandu.
This vast trekking region provides a spectacular variety of the highest snowy peaks, glaciers, flora, and fauna, experience the wonderful cultures of the native Tamang and Ghale Indigenous people's ancient civilization. They are Partly protected as Langtang National Park and also the National park created to preserve the Tamang cultural heritage connected with the great Himalayan trails, hence the valley is naturally beautiful and culturally rich.
Accommodations and meals
Almost every spot has excellent accommodations facilities, hot showers, a Western fashion toilet, and tasty local food in the hub of Langtang valley and Gosainkunda, but Ganesh himal Ruby Valley and Tamang heritage side only Homestays accommodations and limited verity of western meals available. Langtang region trek is doable at monsoon season too, however, the best time is Sept-Dec, Feb –June.
Gosaikunda
The trek to Gosainkunda relate at the altitude of 4,380 meters, takes travelers regarding 2 to a few days from Dhunche, on the moderate hike, trekkers will experience a panorama Himalayan view, spectacular waterfalls and Trisuli rivers, jungle lands, and glory lakes for Hindu pilgrims, 
Kyanjin Gompa
Kyanjin Ri 4,779 meters provides trekkers spectacular views of the Langtang Lirung peak and ice mass, additionally the Yala Peak.
The other hand side is massif Tamang heritage culture trails home stay trekking and Ruby valley homestay trekking trails where can found real Ruby in Nepal. It is two-pass in the ruby valley side of this region, Pangsang La Pass 3800 m, Singla pass 4050 m. 
Trek starting place
In the Langtang region, any treks have to begin either from Dhunche or Syabrubesi, whichever you doing, Gosaikunda, Ruby Valley, Tamang Heritage, Langtang valley, or Langtang Gosainkunda circuit.