About Langtang Region
Langtang Region Trekking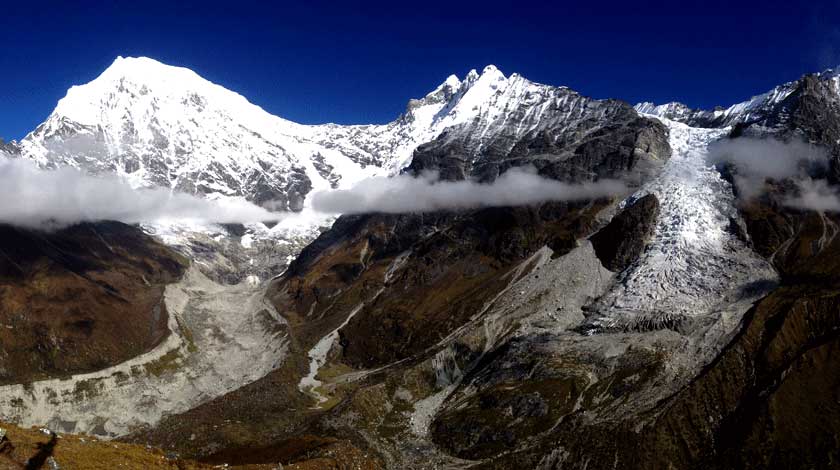 Langtang Region
The Langtang region stretches along the magnificent Himalayan range, encompassing the Ganesh Himal to the west and the Helamhu area to the east. Situated just south of the Nepal-China border in the Rasuwa district, it lies north of the capital city, Kathmandu.
This expansive trekking region offers a breathtaking array of snow-capped peaks, glaciers, diverse flora, and fauna. Additionally, it provides a remarkable opportunity to immerse oneself in the vibrant cultures of the indigenous Tamang and Ghale communities, who have a rich ancient civilization in these areas. To preserve the cultural heritage and natural beauty of the valley, part of it is protected as the Langtang National Park, showcasing the connection between the Tamang people and the great Himalayan trails.
Regarding accommodations and meals, the Langtang Valley and Gosainkunda areas offer excellent amenities, including hot showers, Western toilets, and delectable local cuisine. However, in the Ganesh Himal Ruby Valley and Tamang Heritage regions, only homestay accommodations are available, and the range of Western meals is limited. It is worth noting that trekking in the Langtang region is possible even during the monsoon season, although the optimal times are from September to December and February to June.
Gosaikunda, located at an altitude of 4,380 meters, can be reached within 2 to 4 days of trekking from Dhunche. This moderate trek presents trekkers with awe-inspiring views of the Himalayan panorama, majestic waterfalls, the Trisuli River, lush forests, and sacred lakes revered by Hindu pilgrims.
At Kyanjin Gompa, trekkers are treated to magnificent vistas of the Langtang Lirung peak and its icy expanse. The viewpoint at Kyanjin Ri, reaching 4,779 meters, offers an exceptional perspective, and the Yala Peak adds to the enchanting scenery.
Furthermore, the Langtang region boasts remarkable trails that explore the heritage and culture of the Tamang people, such as the Tamang heritage and Ruby Valley homestay treks. This area is also known for its two passes—the Pangsang La Pass at 3,800 meters and the Singla Pass at 4,050 meters—providing captivating views and experiences.
Trekking in the Langtang region can commence from either Dhunche or Syabrubesi, depending on the chosen route, whether it be Gosainkunda, Ruby Valley, Tamang Heritage, Langtang Valley, or the Langtang Gosainkunda circuit.