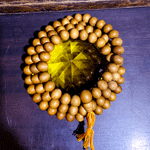 Trip up Gokyo & Renjo La at the last minute
Arrived at KTM without any reservations. Based on reviews, we visited a few agencies, but Himal inspired the most confidence in us (the other agencies weren't as trustworthy). The porter guide we hired from Lukla-Gokyo-Renjo La Pass was friendly, helpful, and kind.
Dhan Raj (the porter guide) was great. Always friendly, attentive, and cheerful. Although he didn't speak as well English as some of the full guides we met on the trail, we knew that before booking (Porter-guides are still in training, so it would be foolish to expect them to speak fluent English).
We highly recommend this agency and will contact them again when we return to Nepal