Director Message
himal ghale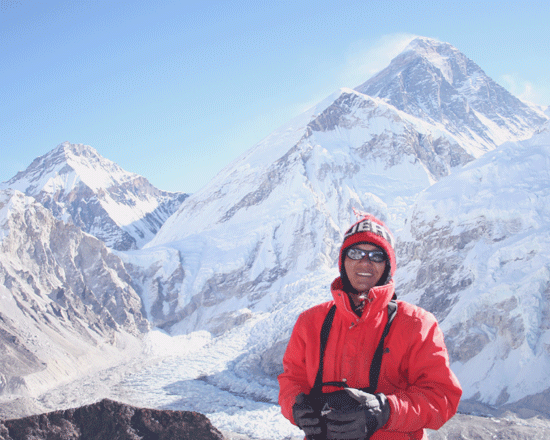 I am Himal Ghale, and I was born in a famous trekking destination named Ruby Valley, located in the Langtang region of the Himalayan country of Nepal. As the team leader of Nepal Wilderness Trekking agency's guide and porter teams, as well as a government-licensed guide, I have been in the industry since 1997.
My Journey Village to Kathmandu at 1990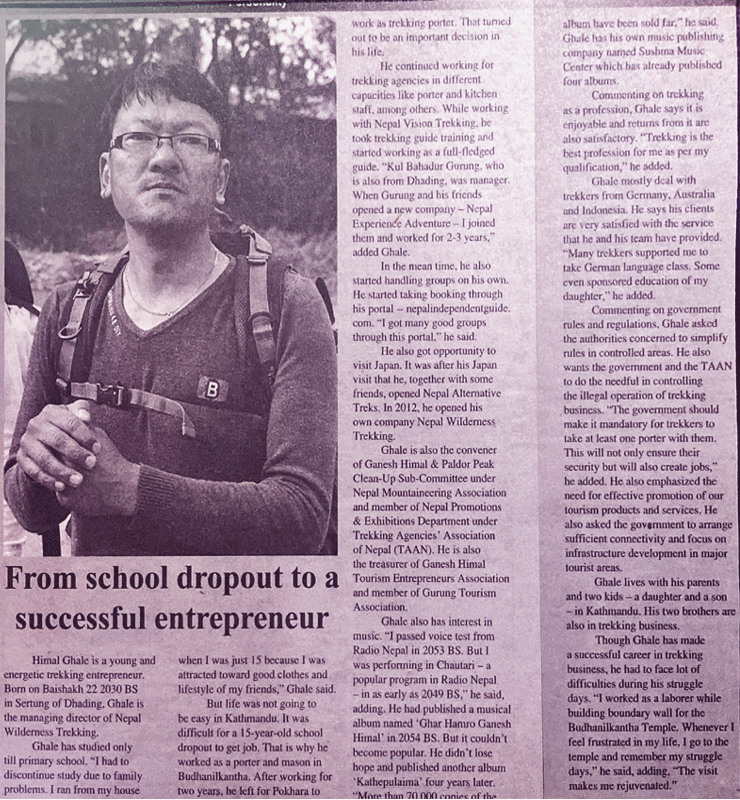 In the course of my career as a guide and porter, as well as my development as the Team Leader of Nepal Wilderness Trekking Pvt. Ltd., I have visited the majority of my favourite trekking spots, peaks, and the Himalayan range. Following a decade of experience as a gatekeeper and guide, Ltd serves as the gatekeeper and guide. I am familiar with trekking routes and particular difficulties in order to make the trek straightforward. I have been operating in various trekking corporations and organizations for over 20 years, and I have been operating in various trekking corporations and organizations either as a guide or as a porter
My present work is running a trekking company as a team leader with a team of twenty guides and thirty porters. Over the past two decades, my team are familiar with many trekking destinations including off-the-beaten trails. 
Nepal Wilderness Trekking Pvt was awarded by the tourism industry in 2016.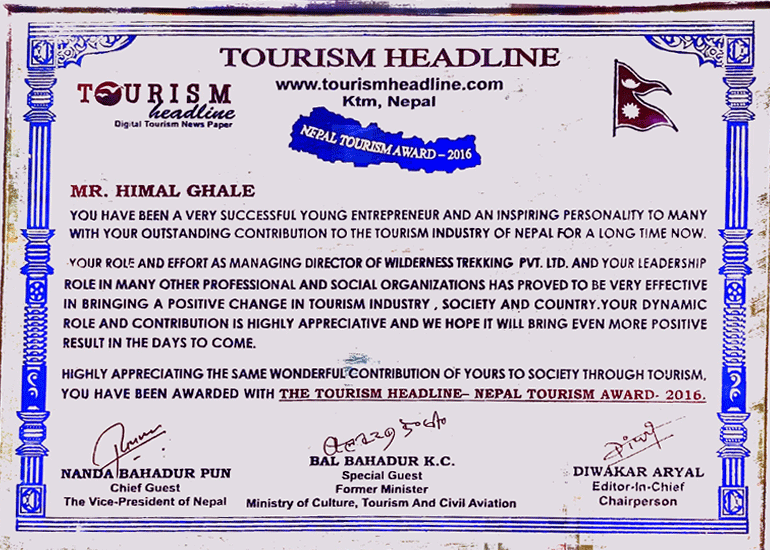 Mainly, I've Visited the Everest region, Annapurna region and Langtang area, Mustang, Manaslu, Ganesh Himal, and in addition to Helambu, I know all-region culturally and religiously, I've known about the geographic structure, local culture, flora and fauna, historical values of the place, origin and development of the trekking route, Furthermore, I talk on behalf of my regular and new clients for their interest.
I also summit several Peaks as listed in NMA (B group); Mera Peak, Island peak, Lobuche peak, and Chulu peak. Even the trekking peak and high passes without climbing permits:- Kala Patthar, Gokyo peak, Tserko Ri, High Passes in Nepal, Manaslu Larkye pass, Ampulapcha, Makalu Sherpani col, east col, west col Passes, Chola pass, Renjo La pass, Rolwaling Tashilapcha pass, Ganjala pass, Thorong passages, Dhaulagiri pass and Tilman pass which is easily accessed in my eyes.
Nepal is a naturally beautiful country that has many regular and newly researched trekking paths. They are used in different classes, From simple trekking to strenuous trekking can be found with a super deluxe service to tea house service, 5-star hotels and resorts supply you with a standard and deluxe service and a tea house, lodge and restaurant provide you regular service through your trekking and tour journey.
You can experience Nepalese Culture and Village life to tea house trekking in popular areas, for distinctive treks into a brand new region of Nepal which is off overwhelmed track and rarely visited by foreigners, All treks offer magnificent scenery and a point of view into Nepali culture.
I can tailor your treks to meet your wishes, Our customers were delighted with Nepal Wilderness Trekking guides and porter team professional guiding services, and you might read some of their comments on our website listed, // TripAdvisor. Our packages and guide rates are competitive, and we offer a distinctive and challenging experience of a lifetime.
In my leisure time, I do sing the national folk song and I have several folk song videos on my Youtube I got an appreciation certificate from Guinness World Records on 11 October 2018.
Guinness World Records appreciation certificate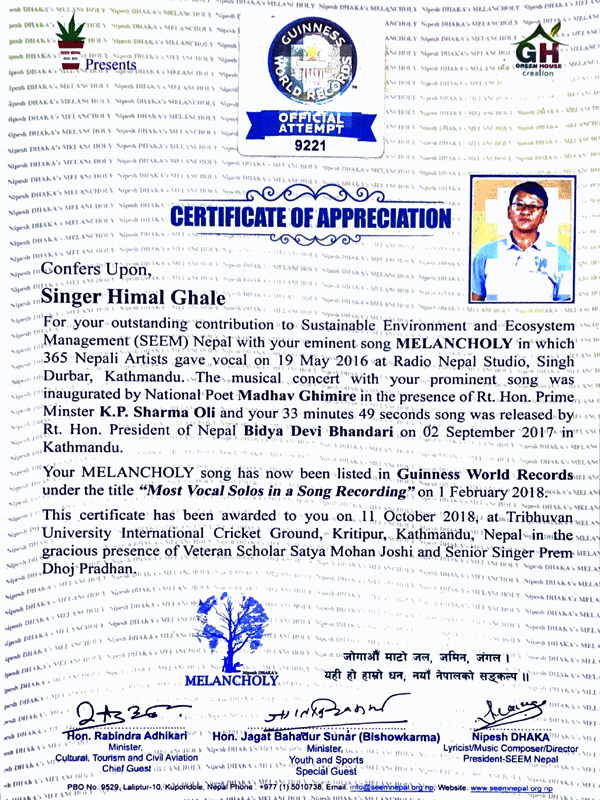 Thank you for giving the time to read about Me and Nepal Wilderness Team
Himal Ghale