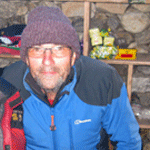 An Extraordinary Trek with Nepal Wilderness Trekking Pvt. Ltd.
Our recent adventure to Annapurna Base Camp via Poon Hill with Nepal Wilderness Trekking Pvt. Ltd. was an unforgettable experience for our group of 12 travelers from Australia, led by our incredible NWT owner / Guide Himal Ghale. This trek surpassed all expectations, combining breathtaking scenery, impeccable organization, and expert guidance. Here is our review of the Annapurna Base Camp via Poon Hill trek with Nepal Wilderness Trekking and our esteemed guide, Himal Ghale.
Right from the planning stages, Nepal Wilderness Trekking Pvt. Ltd. showcased its expertise and professionalism. Himal responded promptly to all our inquiries, provided us with detailed itineraries, and ensured our trip was tailored to our preferences. The company's commitment to customer satisfaction was evident, making us feel confident and excited about the journey ahead.
Upon meeting our guide, Himal Ghale, we were immediately struck by his friendly demeanor and extensive knowledge of the Annapurna region. His passion for trekking and dedication to providing a safe and enjoyable experience was evident throughout our adventure. Himal's fluency in English and his ability to connect with the group made our interactions effortless and enjoyable.
The trek commenced in Nayapul, and as we hiked through picturesque villages and terraced fields, Himal Ghale's insightful commentary about the local culture, traditions, and natural wonders enriched our understanding of the region. His deep-rooted connections with the local communities enabled us to engage meaningfully with the people we encountered along the way, creating lasting memories and fostering cultural exchange.
Reaching Poon Hill for the sunrise view was a highlight of the trek. The sight of the snow-capped Annapurna and Dhaulagiri mountain ranges bathed in hues of gold was simply awe-inspiring. Himal Ghale's expertise in timing our ascent to the viewpoint ensured we witnessed this breathtaking spectacle at its finest. His genuine enthusiasm and vast knowledge of the surrounding peaks added an extra layer of wonder to the experience.
Continuing our journey towards Annapurna Base Camp, we encountered diverse landscapes, from dense forests to alpine meadows, accompanied by stunning mountain vistas at every turn. Himal Ghale's leadership and guidance were invaluable during challenging sections of the trail, offering reassurance and support to each member of our group. His meticulous attention to detail, especially regarding altitude sickness prevention, allowed us to acclimatize effectively and enjoy the trek safely.
Arriving at Annapurna Base Camp was a monumental achievement for our group. Surrounded by towering peaks, Himal Ghale's insightful explanations about the geological formations, glaciers, and rich biodiversity of the region deepened our appreciation for this natural marvel. His dedication to our group's well-being and his ability to create a sense of unity and camaraderie among us made this achievement even more rewarding.
Throughout the trek, the accommodations arranged by Nepal Wilderness Trekking provided a comfortable haven after a day of trekking. The teahouses offered warm hospitality, hearty meals, and opportunities to connect with fellow trekkers. Himal Ghale's excellent coordination with the teahouse owners ensured smooth logistics and enhanced our overall experience.