About Trekking in Nepal
Trekking in Nepal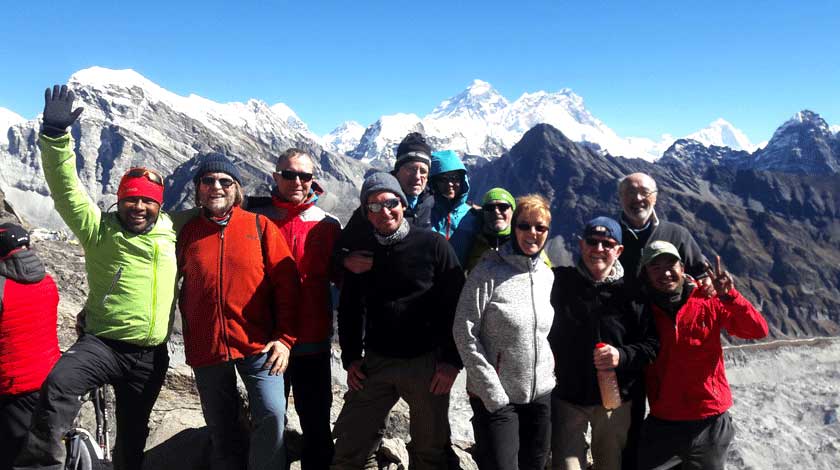 Nepal Wilderness Trekking Company
Nepal Wilderness is a leading Trekking Company in Nepal. The company is well known for its quality and affordability. In addition, with 24 experienced guides and porter, it is successful covering all trekking regions in Nepal. Also, the company provides different Nepal trekking packages to meet its customers' demands.
In Nepal, no matter how many times a trekker visits the country there's always a reason to come back. In order to see the magnificent landscapes during all the seasons of the year and enjoy its diversity. Also, the fact that it is located between India and China. Giving the travelers the feeling of visiting 3 countries at once not just Nepal. It's a country with over 125 ethnic groups and the land of Golden temples. Most importantly, It is every trekker's paradise.
The first thing a traveler sees from the plane is the beautiful white and green mountains cutting through the white clouds. So the company created the Nepal trekking packages to give the trekking and adventure seekers the best value.
In addition, here are the Trekking regions covered:
Moreover, the company does other activities such as:
Also, the company is registered in:-
Nepal tourism board (NTB)
Tourism industry division (TID) 
Nepal Mountaineering Associations (NMA)
Trekking agency Associations of Nepal (TAAN)
Last but not least, Nepal wilderness Trekking company is a customer-centric company, our team shape what they do around our customers' needs. In addition, to know our customers' opinion kindly check TripAdvisor and the testimonials on the site. The company is one of the most excellent trekking service providers.