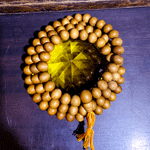 The EBC trek and Kala Pattar
My journey began in Lukla, where I met my guide for the next 12 days! As soon as I was greeted by Dewan, I knew that I was going to have an unforgettable trip. Dewan made sure I was well taken care of from checking my gear to feeding me at the local church which was an amazing experience to be welcomed to the mountains. Those 12 days were the most memorable of my life and I wanted to thank Dewan for making it such a memorable experience for me. This was done by leading the way, feeding me local food, educating me about the mountains and names, and just having me laugh all the time!
In Lukla airport, we parted with a lifelong friend and having achieved my dream of reaching Everest Base Camp, it's fair to say that I hope to meet up with him in the Himalayas again! Also, thanks to Himal for arranging the service, which was extremely efficient and kept me updated throughout.