About Wilderness Trekking
wilderness trekking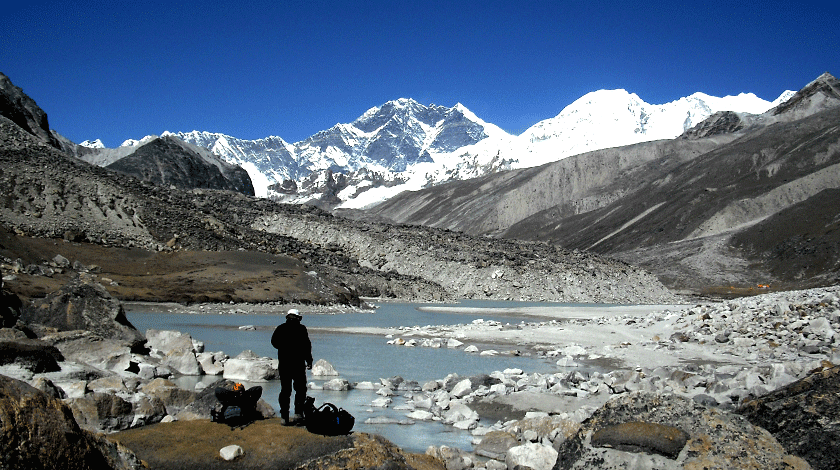 Wilderness trekking Region
Wilderness trekking region journey is the superlative way to experience off the beaten high Himalaya trails. Fully supported trekking expeditions totally have to arrange well equipped, familiar staff, guide, Sherpa, cook, kitchen helpers and porters, with camping accommodate Trek.
Wilderness trekking regions are challenging and more difficulty off the beaten trails, which is excessive from civilizations, out of telephone receptions access, it is tremendous adventure trekking trails of Nepal, there are few places where has still wilderness nature trails, remote hidden valley, most of the region only doable tent trek and some area has basic accommodate tea houses.
The wilderness trekking region more opportunity to gain highlanders Himalaya more type of animals and more species birds, the sum of animals are endangered list like a panda, musk deer and snow leopard which is luckily able to see certain regions of wilderness part.
Wilderness Trek Name List
1. Upper Dolpo
2. Kanchenjunga
3. Manaslu circuit
4. Tilicho pass
5. Dhaulagiri circuit
6. Sherpani col
7. Upper Mustang
8. Ganja la pass
9. Tilman pass
10. Rara lake
11. Panch Pokhari
12. Semi Manaslu Bimthang Trek
13. Nar & Phun
14. Kang la pass
Note: to do Wilderness area trekking is the need to prepared well equipment and first aid kits as usual for traveling use, and Medicines if you have any kind sickness.