About Wilderness Trekking
wilderness trekking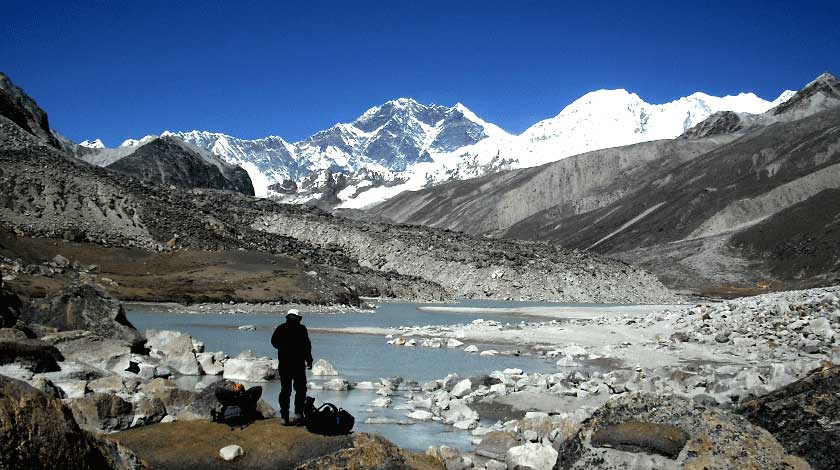 Wilderness trekking Region
As a general rule, wilderness refers to regions where the land is in its natural state and humans have minimal impact on it. Wilderness can also be referred to as an area of natural beauty. This term also has a specific legal meaning in more wealthy, industrialized nations: land that is prohibited from being developed. 
In accordance with the World Conservation Union (IUCN), wilderness can be divided into two categories: Ia (strict nature reserves) and Ib (wilderness areas).
A majority of scientists and conservationists agree that there is no place on earth that has been completely untouched by humankind. This can be attributed to former occupation by indigenous people or to global processes such as climate change and pollution. The impact of activities on the edges of wildernesses, such as fire suppression and interruptions of animal migration, is seen in the interiors of wildernesses, as well.
Trekking in the wilderness is a wonderful way to explore high Himalayan trails that are off-the-beaten-path. If you are going on an expedition with full support, you should have a well-equipped facility, a familiar and experienced guide, a Sherpa, a cook, kitchen helpers, and porters, as well as camping accommodations.
Because wilderness trekking regions are out of civilization and without phone service, trails are more difficult and more difficult to follow since they are out of civilization. While there are many adventure trekking trails in Nepal, there are still wilderness areas in the region as well. There are trails, and hidden valleys and most of the region is accessible only by the tent, and tea houses are scattered throughout.
While trekking in Nepal's wilderness, one can see a variety of wildlife, birds, and butterflies. Several of these animals, such as the panda, musk deer, and snow leopard, are endangered and can still be spotted in some parts of the wilderness.
Nepal is a beautiful country with several wilderness trekking regions. Here are some popular wilderness trekking regions in Nepal:
Kanchenjunga Region: Located in the eastern part of Nepal, the Kanchenjunga region is a remote and less-visited area. The trek takes you through beautiful landscapes, ancient monasteries, and stunning mountain views, including Mount Kanchenjunga, the third-highest mountain in the world.
Dolpo Region: The Dolpo region is located in the northwest of Nepal and is one of the most remote and untouched regions of the country. The trek offers a chance to explore the unique culture of the Dolpo people, visit ancient monasteries, and enjoy the stunning mountain scenery.
Upper Mustang Region: The Upper Mustang region is located in the north-central part of Nepal and offers a unique and fascinating trekking experience. The region is known for its stark, desert-like landscapes, ancient caves, and traditional Tibetan culture.
Manaslu Region: The Manaslu region is located in the west-central part of Nepal and offers a challenging trekking experience with stunning mountain scenery. The trek takes you through remote villages, dense forests, and high mountain passes.
Makalu Region: The Makalu region is located in the eastern part of Nepal and offers a challenging trek with stunning mountain scenery, including the world's fifth-highest mountain, Mount Makalu. The region is known for its remote and untouched beauty, traditional Sherpa villages, and beautiful landscapes.
Wilderness Trek Name List
These are just a few examples of the many wilderness trekking regions in Nepal. Each region offers its unique beauty, culture, and trekking experience, making Nepal a paradise for adventure lovers.
Wilderness trekking on highlander pastures and in the Alp Plateau. It is possible to trek in the Nepal Wilderness area in short sections, but the Great Himalayan Trail can be hiked continuously.
If a customer is trekking in a wilderness area, we recommend that, as usual, he or she prepares well-equipped first aid kits. In addition, if they are suffering from a sickness, they should be given medicine.