About Wilderness Trekking
wilderness trekking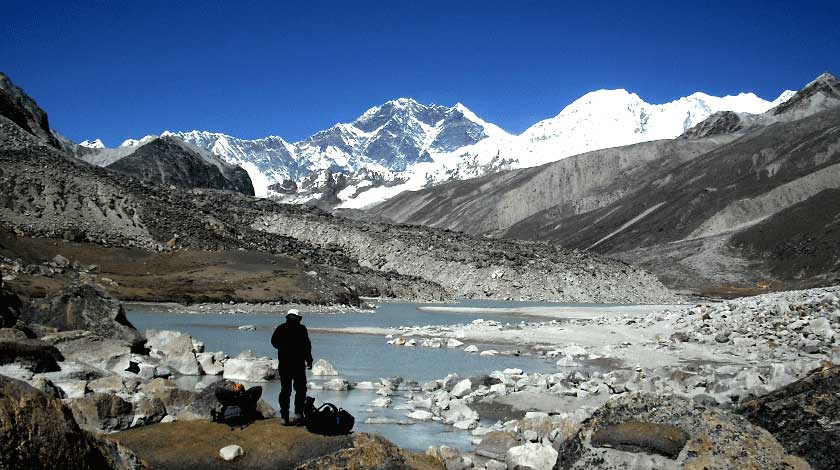 Wilderness trekking Region
Basically, wilderness refers to regions where the land is in its natural state where humans have minimal impact on it. A natural area might also be called a wild area. In wealthier, industrialized nations, it has a specific legal meaning as well: land that is prohibited from being developed. 
There are two categories of wilderness, Ia (strict nature reserves) and Ib (wilderness areas), according to the World Conservation Union (IUCN).
The majority of scientists and conservationists agree that no place on earth is completely untouched by humanity. This is due to past occupation by indigenous people or to global processes such as climate change and pollution. Activities on the edges of wilderness areas, such as fire suppression and the interruption of animal migration, affect the interior of wildernesses as well.
Trekking in the wilderness is a great way to explore off-the-beaten-path high Himalayan trails. An expedition that is fully supported should have a well-equipped facility, a familiar and experienced guide, a Sherpa, a cook, kitchen helpers, and porters, as well as camping accommodations.
Since wilderness trekking regions are out of civilization, without phone service, trails are more challenging and challenging to follow. While there are many adventure trekking trails in Nepal, there are still wilderness areas in the region. There are trails, hidden valleys, and most of the region is only accessible by the tent, and there are tea houses dotted throughout the area.
There are many types of wildlife, birds, and butterflies to see while trekking in Nepal's wilderness. Several of these animals are endangered, such as the panda, musk deer, and snow leopard, and can be seen in certain parts of the wilderness.
Wilderness Trek Name List
Wilderness Trekking in highlander pastures and the Alp Plateaus. Treks in the Nepal Wilderness region can be done in short sections, but the Great Himalayan Trail can be done continuously.
In case of trekking in a wilderness area, we recommend that customers prepare well-equipped first aid kits as usual. Furthermore, if they have any type of sickness, they should have medicine.