About Wilderness Trekking
wilderness trekking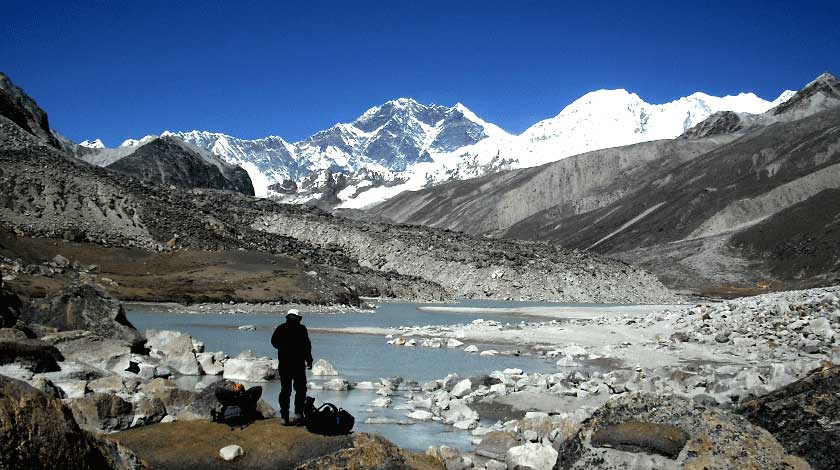 Wilderness trekking Region
The wilderness trekking regions are areas where the land remains in its natural state with minimal human impact. These regions are characterized by their untouched beauty and are also legally protected from development in some wealthy, industrialized nations.
The International Union for Conservation of Nature (IUCN) categorizes wilderness into two types: strict nature reserves (Ia) and wilderness areas (Ib).
Although it is widely acknowledged that human activity has left no place on Earth completely untouched, either due to indigenous occupation or global factors like climate change and pollution, the effects of activities on the outskirts of wilderness areas, such as fire suppression and disruptions to animal migration, can still be observed within these regions.
Exploring the remote and less-traveled paths of high Himalayan trails through wilderness trekking is a fantastic experience. It is important to have proper support, including well-equipped facilities, an experienced guide, a Sherpa, a cook, kitchen helpers, and porters, along with camping arrangements.
Since wilderness trekking regions are located far from civilization and lack phone service, the trails can be challenging and difficult to navigate. While Nepal offers numerous adventure trekking trails, there are still wilderness areas within the region. These areas consist of trails, and hidden valleys, and are mostly accessible only by tent camping, with scattered tea houses available.
While trekking in the wilderness of Nepal, one can encounter a wide variety of wildlife, birds, and butterflies. Some of these animals, such as pandas, musk deer, and snow leopards, are endangered but can still be spotted in certain parts of the wilderness.
Nepal boasts several stunning wilderness trekking regions. Here are some popular examples:
Kanchenjunga Region: Situated in the eastern part of Nepal, the Kanchenjunga region is a remote and less-visited area. Trekking through this region offers breathtaking landscapes, ancient monasteries, and panoramic views of Mount Kanchenjunga, the third-highest mountain in the world.
Dolpo Region: Located in the northwest of Nepal, the Dolpo region is renowned for its remoteness and untouched natural beauty. Trekking in this region provides an opportunity to immerse oneself in the unique culture of the Dolpo people, visit ancient monasteries, and revel in the stunning mountain vistas.
Upper Mustang Region: Found in the north-central part of Nepal, the Upper Mustang region presents a captivating and distinctive trekking experience. This area is characterized by its stark, desert-like landscapes, ancient caves, and traditional Tibetan culture.
Manaslu Region: Situated in the west-central part of Nepal, the Manaslu region offers a challenging trek with awe-inspiring mountain scenery. The route takes trekkers through remote villages, dense forests, and high mountain passes.
Makalu Region: Located in the eastern part of Nepal, the Makalu region is home to a demanding trek that rewards adventurers with breathtaking mountain views, including Mount Makalu, the fifth-highest peak in the world. This region is known for its pristine beauty, traditional Sherpa villages, and captivating landscapes.