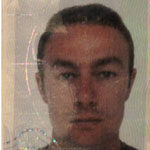 I went on a solo trek for 17 days with Nepal Wilderness. I was interested in a trek not too busy/touristy like ABC or EBC can be, and was recommended by Himal, the owner, to go for the Tamang Heritage, Langtang Valley, and Gosaikunda.
I had the most amazing time and memories! You get to see so much nature, landscape, animals, mountains, and summits, meet actual locals, visit cheese farms, try local food… and have almost all weather possible from hot to cold to rain and snow on the way.
My guide, Milan, was more than I could ask for! He is very caring, and reliable, takes care of everything, and makes sure your trek is smooth and enjoyable. It was a true and fun adventure we had together! Thank you!