Ashley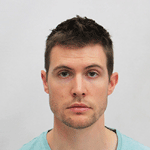 Himal truly wants to make sure his customers have a positive experience, as they have expressed in many other reviews. Initially, we were planning a trip for 2020, but it was canceled due to covid. He refunded our deposit and made adjustments to allow our 12-month-old daughter to join us once we were finally he the airport on election day when vehicles required a special permit (i.e. no taxis!)
I offer the following advice to travelers who are considering the 3 Day Poon Hill trek, which was the core part of our trip:
There is a level of fitness required for the trek, which may be contrary to some of the other reviews. admittedly I walked it with a child on my back and following two years of minimal exercise due to covid, but it was certainly harder than other "beginners treks". The three of us walked a total of 25 kilometers over the three days – half of which was uphill, including a stretch of more than 3000 stars.
If you are planning to take kids, either ensure that you can carry them all the way (we used a Deuter Pro backpack, which was excellent) or that they can walk on their own the entire way. During our visit, we did not see anyone younger than the age of 14 or 15 years old.
It is a basic hotel with basic accommodation. We stayed in a Ghorepani room that had its own bathroom and was the equivalent of a 1.5-star hotel, however, the first night would not have been rated. It is part of the experience, but don't have unrealistic expectations about where you will be staying when you go.
Please bring your own water bottles, water purification tablets, hydrate, lollies/sugar, etc. with you, as well as sufficient cash for any other drinks/snacks you may want to purchase. As a general rule, the higher you go, the more expensive it is.
-Pack properly, including a good pair of hiking boots. There were 2.5 days of sunny weather and half a day of rain. While hiking, it was hot, but freezing at night. We could have left some items behind, but we were ultimately glad we brought everything with us.