Keilan K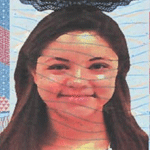 The company and trek were amazing
My husband and I just returned from an 8-day Mardi Himal and village trek and had a blast! His team and Himal were so easy to work with right from the start! Because of the covid restrictions, he was able to help secure our visas and permits (even before we booked a trek)! Whenever we had a question, Himal was always available to answer it! 
It was an amazing trek and we could not have asked for a better guide and porter! Both Lal Gurung and Rajesh were professional, knowledgeable, and a pleasure to work with! Since it was just the four of us, we felt like family and got to spend a lot of time together! Though the trek was challenging, Lal was always encouraging! The team made sure we were taken care of at all times. 
Even during these difficult times, the entire process felt very safe! I would highly recommend this company to anyone interested in trekking through Nepal! 
I am so grateful to Himal, Lal, and Rajesh!