Tayfun Ozmen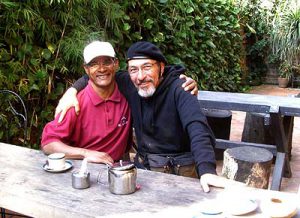 Tengboche monastery Trek reviews
I had arranged via the internet a kind of a solo trekking venture Everest View Tengboche Trek. Himal and his team turned out to be a perfect choice for my undertaking.
My trekking companion, unfortunately, turned out not to be able to cope with our somewhat demanding trail. But then I had Bir Bahadur Gurung (age:53, but very dynamic) as a guide. He did I entrust my trekking slow companion, and did my very own Trek. Bir is a very mature and responsible person, so I never had to worry about my friend to Everest View Tengboche Trek.
I would recommend Bir Bahadur Gurung to everybody wishing to have a guide with a severe and mature perspective on life. (there are several B.B.Gurungs on the internet-do contact "my" Bir through Himal!!!) Well, thanks for the support Himal.
Hope to return sometime,  for the Annapurna trek.