Tubal Rai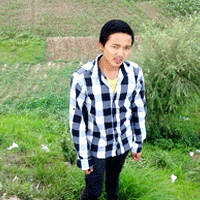 Allow me to introduce Tubal Rai, an exceptional trekking guide hailing from the vibrant town of Lukla in Nepal. Despite his young age, Tubal has earned a reputation for being one of the most honest and outstanding guides in the region. Since joining the Nepal Wilderness Trekking Agency in 2016, Tubal has consistently demonstrated his commitment to providing an unforgettable trekking experience for his clients.
Tubal's dedication and passion for his work have made him one of the busiest guides within our agency. His exceptional skills in guiding and his genuine care for his customers have earned him high praise and excellent feedback from those who have trekked alongside him.
Tubal's intimate knowledge of the Gokyo Valley, Everest Base Camp, and the challenging Three Passes trek make him an invaluable asset as your guide. Whether you are seeking the breathtaking beauty of the Gokyo Valley, the iconic Everest Base Camp, or the thrilling adventure of conquering the Three Passes, Tubal will navigate the terrain with ease and ensure your safety and enjoyment throughout the journey.
As a guide, Tubal possesses a deep understanding of the local culture, customs, and natural wonders of the Everest region. He will not only lead you through the stunning landscapes but also share fascinating insights into the region's rich history and traditions.
Rest assured that with Tubal as your guide, you can expect a seamless trekking experience filled with awe-inspiring views, warm hospitality, and lasting memories. His enthusiasm, professionalism, and commitment to providing an exceptional experience make him the ideal companion for your trek in the Everest region.
So, if you're ready to embark on an unforgettable adventure to the Gokyo Valley, Everest Base Camp, or the Three Passes, Tubal Rai is the guide you can trust to make your trekking dreams a reality. Get ready to experience the magnificence of the Himalayas under Tubal's expert guidance.
Join us and discover the wonders of the Everest region with Tubal Rai, your dedicated trekking guide.
Namaste!