Are you an independent traveller?
Are you an independent traveller?
Are you an independent traveller?
Hire porter . Hire Guide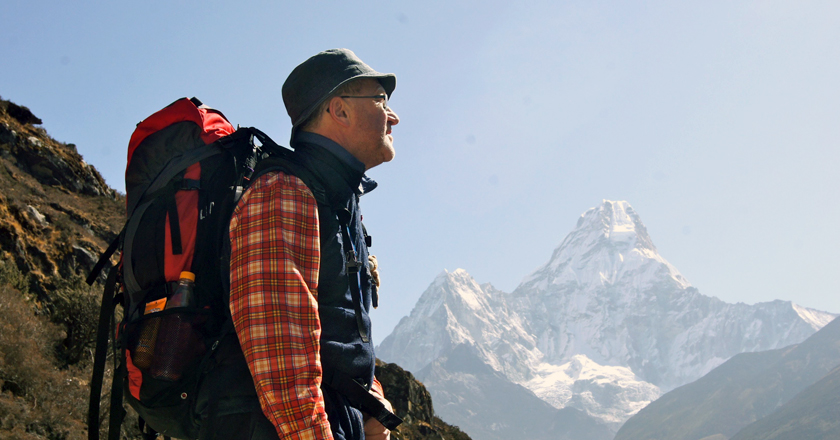 Are you an independent traveler?
If you are independent travelers way to Nepal, then let us sort you out with us hire a guide or porters for your trekking, climbing path, and tours, so you are able to head into any trekking along your own path with qualified guide at your side, honest, sincere, informative, best services provider, we are here to ensure your safety, not to rip you off and to ensure guides and porters get fair pay.
Guide and Porters fee will include all necessary equipment, insurance, meals and Lodges accommodations for the Guide and porter as well as his or her salary.
Going with a guide and porter is a very wise option should you decide to go trekking in the Himalaya, Not only their Local knowledge invaluable but also they can assist you any kind of emergency, recommend the best place to stay and eat, and show you the hidden treasures along the trail that you might normally miss, One of the biggest parts of your trekking Experience is your guide, Your Nepali guide will be taking care of everything to you along the trekking/ climbing.
Often your guide or porter will be the most remembered thing from your trekking experience; we match you up with a guide and porter for your own individual trek, you can set your pace, stay where you want and at the same time gather the benefits of knowing, you are trekking with an experienced, registered and qualified guide backed and supported by Nepal wilderness trekking agency, In addition to our full support group treks, teahouse packages, and summit expeditions.
We offer a private Guide and porters Service from Kathmandu, Pokhara, Dhunche, and from Lukla for your individual needs, all our Guides experienced, professional and multi-language speaker.  Nepal wilderness trekking company is offering you this special individualized service.
Porters are carrying Luggage of two clients maximum 20 kg, The guide doesn't carry any Luggage except his own, guide cum porters carry some and lead too, porter-guide speak enough English to communicate well, porters only understand Basic English, Guides of course well trained and have lots of Experience in trekking and all kinds of Adventures. Moreover, they are able to tell you many things about the mountains, the culture, history and the religions of Nepal.
If you are on our blog right now! Highly appeal you at least have a porter cum guide for your trek, we are working not self-profit, we are supply local guide and porter for their benefit, at least better educations their kids and feed the family from your visit.
                                     Price for hiring a guide and porters
Everest Region:
 Guide: U$D 25 per day
Porter/Guide: USD 20, per day
Porter U$D: 18 per day
Manaslu and Stum valley:
 Guide: U$D 30 per day
Porter U$D: 20 per day
Annapurna Region:
Guide: U$D 25 per day
Guide/porter: USD 20, per day
Porter U$D: 18 per day
Langtang – Helambu Region:
Guide: U$D 25 per day
Guide/porter: USD 20, per day
Porter U$D: 18 per day
This cost is valid only from 2018 to 2019 in normal trekking routes; Price will include their Salary, Meals, Accommodation, Insurance and their equipment.
Note: You have to pay yourself food, accommodation, transportation, Permits, hotels, Domestic air ticket,  and National park permit when you are using this kind of service and will inform to your total cost in advance thank you from Nepal wilderness trekking agency guide team.  for more info contact us