Syabrubesi Jeep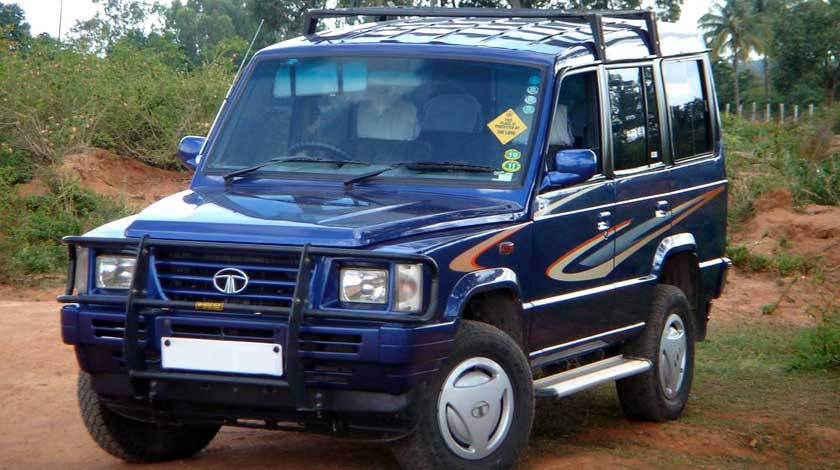 Kathmandu to Syabrubesi jeep /Bus ticket cost
Traveling from Kathmandu to Syabrubesi is an essential part of your journey if you're planning to explore the beautiful Langtang region in Nepal. This area offers breathtaking natural beauty and a wide range of trekking opportunities, making it a popular destination for adventurers from around the world. In this comprehensive guide, we will delve into the various aspects of transportation, costs, and other important details to ensure that you have a smooth and memorable journey.
Transportation Options:
When it comes to traveling from Kathmandu to Syabrubesi, you have two primary options: by shared jeep or public bus. Both have their advantages and disadvantages, and your choice may depend on factors like your budget, comfort level, and travel preferences.
Shared Jeep:

Duration: The journey by shared jeep typically takes around 7-8 hours.
Cost: The shared jeep ticket costs $12 per person.
Comfort: While the journey can be a bit bumpy and cramped, it offers a more personalized and flexible experience compared to a bus.
Availability: Shared jeeps depart every morning at 7, making it a convenient option for travelers.

Public Bus:

Duration: Expect the bus ride to take approximately 10 hours.
Cost: There are two options for buses: the deluxe bus at $10 per person and the upper deluxe bus at $12 per person.
Comfort: Buses tend to be more crowded, and the seats can be less comfortable compared to a jeep. However, they are a budget-friendly choice.
Availability: Public buses also depart in the morning, giving you options for your departure time.

Private Jeep:

Duration: Private jeeps offer more comfort and flexibility, reducing travel time to some extent.
Cost: If you prefer a private jeep for a more comfortable journey, it can cost around

$150

for the entire vehicle.
Scenic Route and Trekking Opportunities:
The journey from Kathmandu to Syabrubesi is not just a means of transportation; it's also an opportunity to witness the natural beauty of Nepal. The route takes you through picturesque landscapes, charming countryside, and small towns. Some of the key trekking opportunities and places of interest along this route include:
Langtang Valley Trekking: This is one of the most popular treks in the region, known for its stunning scenery, Tamang culture, and accessibility from Syabrubesi.
Langtang-Gosainkunda Trekking: Explore the serene Gosainkunda Lake while on this trek, which offers a spiritual and natural experience.
Tamang Heritage Trekking: Immerse yourself in the rich Tamang culture and explore the heritage trail while enjoying breathtaking mountain views.
Ice Lake Trekking: This challenging trek takes you to the pristine Ice Lake, offering a unique and adventurous experience.
Climbing Yala Peak: If you're an enthusiast for peak climbing, Yala Peak offers an exciting opportunity to conquer a Himalayan summit.
Visit Dhunche and Syabrubesi: Take some time to explore these towns, enjoy local cuisine, and experience the warm hospitality of the Nepali people.
Permits and Assistance:
Before embarking on your Langtang adventure, it's essential to ensure you have the necessary permits. The Langtang National Park permit is mandatory for most treks in the region. You can obtain this permit at the Langtang National Park check post office in Dhunche.
To make your trekking experience more comfortable and enjoyable, consider the services provided by the Nepal Wilderness Trekking agency. They offer Langtang National Park permits, experienced guides, and reliable porters for your trek. Additionally, a porter guide can assist you on the journey from Syabrubesi, ensuring that you have the support you need throughout your adventure.
Contact Information:
For inquiries, bookings, and assistance, you can reach out to Himal Ghale, who can provide you with all the information you need for your Langtang adventure:
Cost Breakdown:
Here is a summary of the costs associated with your journey from Kathmandu to Syabrubesi and trekking in the Langtang region:
Shared Jeep Ticket: $12 per person
Private Jeep (for more comfort): $150 (for the entire vehicle)
Super Deluxe Public Bus Ticket: $12 per person
Government-Licensed Guide (Langtang National Park): $30 per day
Porter cum Guide (Langtang National Park): $25 per day
Porter's Wage: $22 per day
With this comprehensive guide, you should have a clear understanding of your transportation options, trekking opportunities, permit requirements, and assistance available for your Langtang adventure. Remember to plan ahead, choose the mode of transportation that suits your preferences, and enjoy the breathtaking landscapes and rich culture that the Langtang region has to offer.
---