About Nepal Peak climbing
Nepal Peak climbing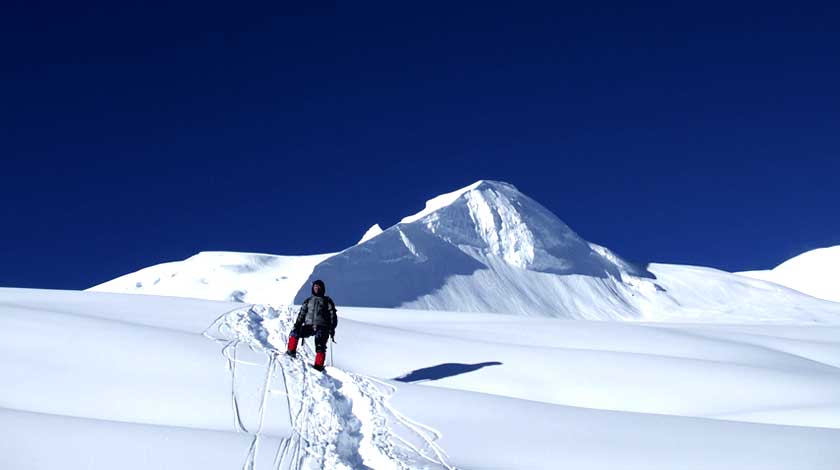 Nepal Peak Climb
Nepal peak climbing and for high mountain expeditions climbing is one of the outstanding achievements in the world, Nepal visitor tourists are almost Half the Number of Nepal travelers, just Half numbers are do trekking, sightseeing, and safari visitors. The Peak climbing in Nepal at several peaks is getting authorized by the Nepal Government for the climbing.
There are 1,312 mountain peaks in Nepal which is over the 5,000 Miters height, and 326 peaks are open for climbing by the Nepal government and 17 peaks are under the Nepal Mountaineering Associations (NMA), rest of the Peaks permits is only Authority by the Nepal Government the Department of Tourism.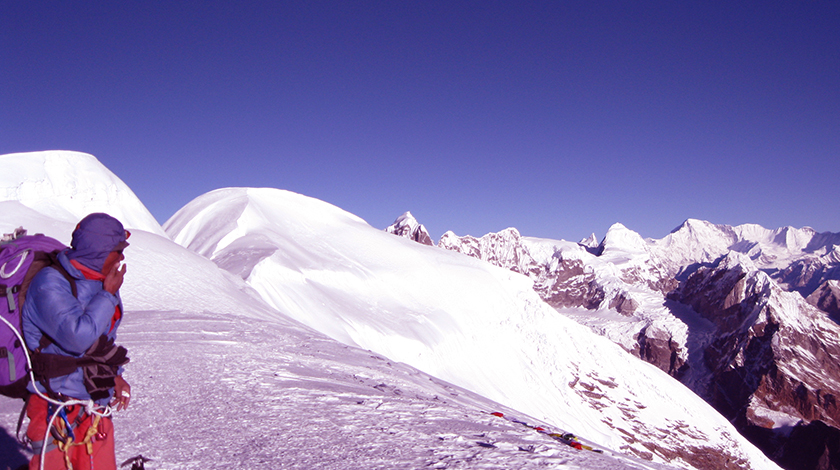 Nepal has eight mountains over eight thousand meters high and climbing permit costs are costly and need to permit application to the Department of Tourism office. Here is name list of the tallest mountain in the world is 8,848 m. Which is every human know the name:- Mt. Everest. These Himalayas makes a beautiful Country and always welcoming for mountaineers.
Nepal has eight mountains over eight thousand meters high, these are the name of the mountain.
Everest 8,848 m
Lhotse 8,516 m
Makalu 8,481 m
Cho Oyu 8,201 m
Dhaulagiri 8,167 m
Manaslu 8,156 m
Annapurna 8,091 m
Kanchenjunga 8,586 m
Additionally, there are 1,300 mountains higher than 6,000 m. among them; 17 summits have received the authority of licenses from the Nepal Mountaineering Association NMA List.
Nepal wilderness trekking agency has been special offer for the Nepal peak climbing seekers, there are numerous peaks Itinerary in our blogs, these all adventure peaks lead with competitive cost with our experts climbing guides and teams, we promise you that your Nepal peak climbing will be an unforgettable experience with our teams.
Nepal wilderness trekking teams lead listed peaks of Nepal. In the Everest region is Ama Dablam peak || Island Peak || Lobuche peak || Mera Peak. In the Makalu region is Baruntse peak. In the Annapurna Region is Pisang Peak || Chulu Far East peak || Tent Peak. In the Langtang region is Paldor peak || Yala Peak. In the Rolwaling region is Ramdung peak || Pachermo peak.
Note: Climbing gears are more important for the Nepal Peak climbing, the climbing boots are more important that need to be suitable ankle and waterproof, rest of the gear is can hire or buy, can take advice with us if you are new to climbing to the Nepal Peaks.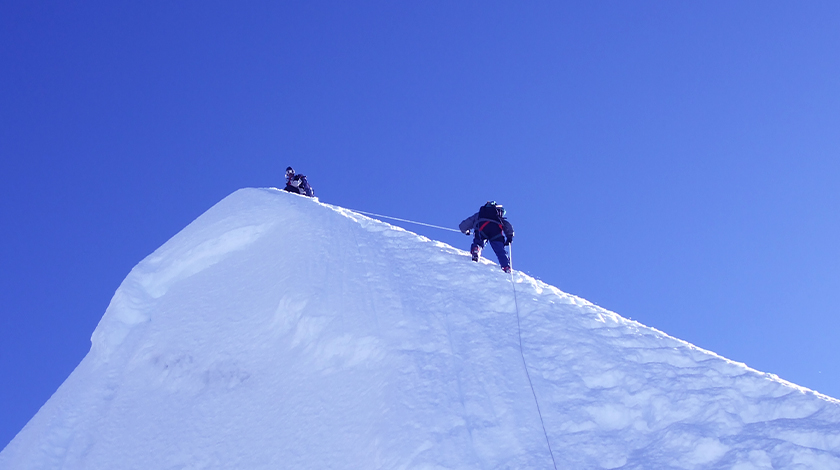 clients must have a climbing technique to climb over the 6,000 m heights peak in Nepal if they have the Skills how to climb or how to use the gears like crampons, ropes, and ice axes, then it will be beneficial to you to reach the summits easily and to goals your goals.