About Nepal Trek With Kids
Nepal Trek With Kids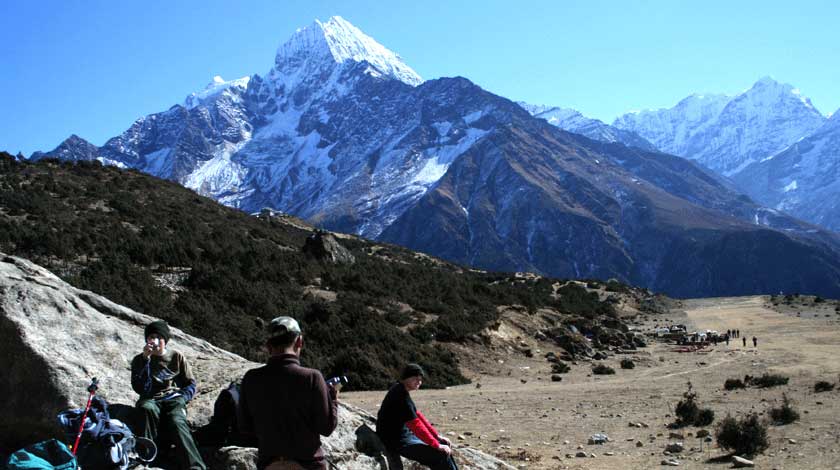 Nepal Trek family with kids
Nepal trekking is an experience that your and your family will never forget. There is no comparison to the sheer beauty and majesty of the mountains when it comes to leaving a lasting impression on children. The effect is greater and lasts longer than any other experience. Even for less experienced hikers, or families with young children, the Himalayas offer easier options that still expose you to their true spirit.
You can learn about the Himalayas and our indigenous ethnic cultures even in such remote locations as trekking, hiking, and trekking. You can learn about the Himalayas in so many ways. You as a parent need to be aware of the feelings as well as the desires of your children in order for them to feel comfortable around you. You should show them outdoor activities and educate them about what the outdoors has to offer.
Trekking in Nepal with family, You can take your kids on an excellent adventure holiday for a lifetime, in specific areas with easy hike trails that are designed specifically for toddler groups.
Annapurna region trek for a family with children 
Visitors with young children can choose from several short and easy trekking destinations. pooh Hill trek, Annapurna Base Camp, and Jomsom Trek are the most popular treks in Annapurna. The Annapurna Region is one of the most popular treks in Nepal due to its spectacular views and accessibility from Pokhara, as well as its excellent infrastructure. Though there are some steep steps, the trek isn't particularly challenging. Many different options are available in the teahouses. Your lodging is comfortable during the entire journey. Rhododendron forests and village settlements are part of this pleasant trail.
Everest region
trek for a family with children
Tengboche Trek, Namche Bazaar trek, and Everest base camp trek provide insight into the culture of the region plus the mountain people and Sherpas. Other shorter options allow you to explore the Sagarmatha National Park, learn about Sherpa culture, and marvel at the Everest base camp. Even though the entire trek is challenging, it is still worth it. A five-day trek goes from Namche Bazaar to Thame, while a seven-day trek goes from Tengboche to Namche. There are no more than 4000 meters on either trek.
Langtang trek for a
family with children
There are several Langtang region treks for kids, including the Langtang trek, the Kosaikunda Lake trek, and the Ruby valley trek. Trekking in the Tamang peoples' heritage cultures and practising Buddhist beliefs allows kids to learn about the cultures of the Tamang people. Choose which trek to take. In general, young children are easier to move around, while older children have the ability to walk faster, but children between four and eight can be challenging. 
Here is the list of trekking in Nepal with kids
•Jomsom Muktinath trek with kids
• Annapurna base camp trek with kids
• Ghorepani pooh Hill trek with kids
• Langtang Valley Trek with kids
• Namche Bazaar trek with kids
• Everest base camp trek with kids
The Nepal wilderness trekking agency PVT will handle every aspect of Trekking in Nepal with family kids. Our guides and porters are local based trekking agents and they are familiar with these trips. Our guides and porters definitely know about kids' interests during trekking in Nepal. We have many reviews on Tripadvisor as well as on the blog page of kids' families.
The Discount Cost for kids at any Trek of Nepal: trip cost for 7 – 8 – 9 -year-old kid 10% discount, 4 – 5 – 6 -year-old kids' 20% discount, below 4-year kids is the complimentary trip, however, extra cost for the extra porter to carry him or her and hire a pony.
Tips for Trekking in Nepal with family
⇒ Prepare some extra packets of food for kids' diet, as their bodies are quite sensitive to different varieties of food.
⇒ Consult with a registered nurse before visiting Nepal.
⇒ Babysitting/carriers are guaranteed with Fababysitter/carrier Nepal with kids if the child is under the age of two years. Otherwise, the remaining time you have with your little toddler will make your trip worthwhile.
⇒ While indulging in any of the Nepal trekking activities, make sure your child is safe and comfortable. Don't force any action on your child, mainly if they show hesitation
⇒ Research trekking in Nepal and choose a trekking region that is short has a lower altitude and can be enjoyed by small children
⇒ Mountains, animals, jungle safaris, local kids, and water are quite eye-catching for kids
⇒ Don't plan high altitude destinations and high passes trek more than 4500 m. altitude
⇒ Always bring a jacket, a hat and an extra set of clothes.
Stop often for energy breaks, Food and water can be great drivers and motivators.
⇒ Pack a lot of patience and praise; it's all about the journey, so let them explore every corner and cranny while at the same time praising them for their little activities.
---
We visited Nepal twice in April 2013 and May 2014 and on both occasions, we had fabulous treks with NWT. On our first visit, it was our family of 4 with our children aged 3 and 7. They had a great time. My son spent half the time in a porters basket which he loved and frequently napped.
The staff loved kids, so it made our trip that much better. My second trip was with just my son and my brother and our 77-year-old mother. This trip was also fabulous and whenever necessary the NWT staff we super flexible and accommodating of our needs. I can't say enough good things about them, and whenever we talk about Nepal we always recommend them to our friends…More»