About Nepal Trek With Kids
Nepal Trek With Kids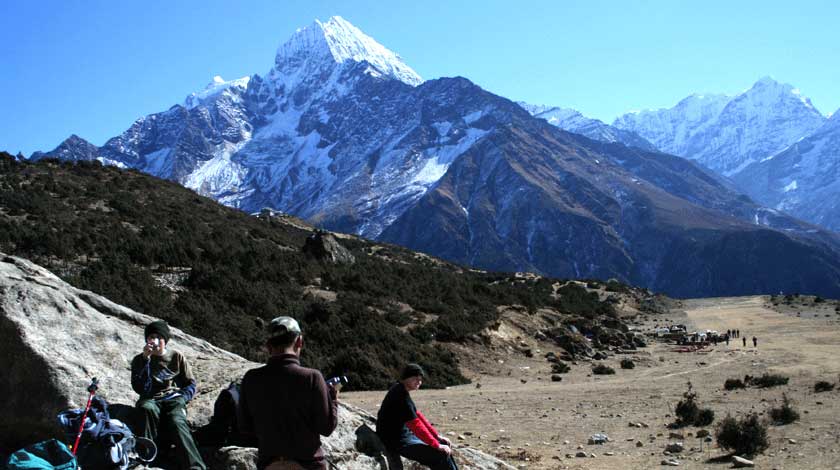 Nepal Trek with kids
There are many destinations to trek around Nepal with children, though we have a listed itinerary that is an easy hike for kids.  The Children can learn a lot from Nepal trekking because children's minds are empty.
However, very beneficial learning can be achieved from our remote Himalayas and referent ethnic cultures. You have to know the Kids feeling as a parent, it is important to understand the desires of your children; we need to show outdoor activity and give them out knowledge education.
Do the lifetime memorable excellent adventure journey with your kids, for specific areas easy hike trails that are only designed for toddler group.
Here is the list of trekking in Nepal with kids
•Jomsom Muktinath trek with kids
• Annapurna base camp trek with kids
• Ghorepani pooh Hill trek with kids
• Langtang Valley Trek with kids
• Namche Bazaar trek with kids
• Everest base camp trek with kids
Nepal wilderness trekking agency Pvt lead your entire Nepal trek visit with your kids. We are a local based trekking agency for your journey, our guide and porter are familiar with these trekking routes, our guide and porters always knew the kids' interest and desire during your trek in Nepal, we have many reviews in Tripadvisor and also in our blog page of kids family.
The Discount Cost for kids at any Trek of Nepal: trip cost for 7 – 8 – 9 -year-old kid 10% discount, 4 – 5 – 6 -year-old kids' 20% discount, below 4-year kids is the complimentary trip, however, extra cost for the extra porter to carry him or her and hire a pony.
Tips for trekking in Nepal with kids
⇒ Prepare some extra packets of food for kids' diet, as their bodies are quite sensitive to different varieties of food.
⇒ Check the doctor or a registered nurse before the visit to Nepal.
⇒ If the child is below two years be assured of having a babysitting/carrier with family at Trekking in Nepal with kids. Otherwise, the remaining time you have to hang up with the little toddler makes your trip.
⇒ While indulging in any of the Nepal trekking activity make sure your child is safe and comfortable, don't force any action on your child mainly, in which they show hesitation.
⇒ Learn more about trekking in Nepal and Choose a trekking region that is short and with a less altitude destination that would be interesting to a small child.
⇒ Mountain, animal jungle safari, local kids, and water are quite eye-catching for kids and love more.
⇒ Don't plan high altitude destinations and high passes trek more than 4500 m. altitude
⇒ Always bring a jacket, a hat and an extra set of clothes.
Stop often for energy breaks, Food and water can be a great driver and motivator.
⇒ Pack a lot of patience and praise; it's all about the journey, so let them explore every corner and cranny while at the same time praising them for their little activities.
---
We visited Nepal twice in April 2013 and May 2014 and on both occasions, we had fabulous treks with NWT. On our first visit, it was our family of 4 with our children aged 3 and 7. They had a great time. My son spent half the time in a porters basket which he loved and frequently napped.
The staff loved kids, so it made our trip that much better. My second trip was with just my son and my brother and our 77-year-old mother. This trip was also fabulous and whenever necessary the NWT staff we super flexible and accommodating of our needs. I can't say enough good things about them, and whenever we talk about Nepal we always recommend them to our friends…More»