Nepal Yoga Trek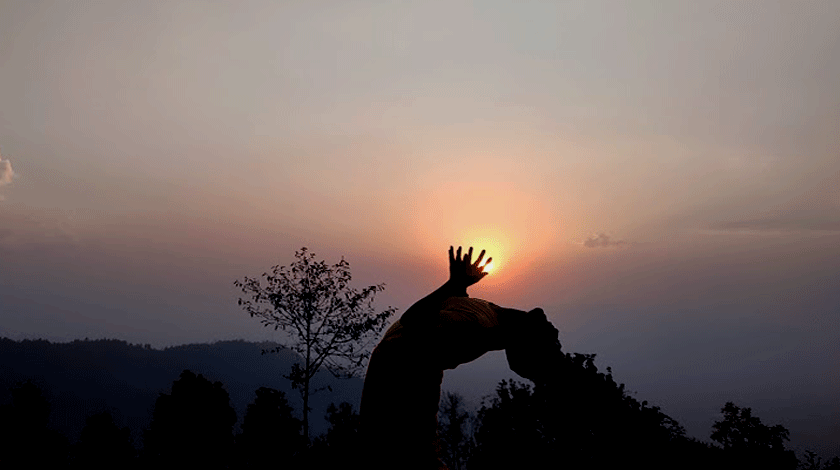 Nepal Yoga Trekking Package
Nepal Yoga Trek gains the fastest cosmic energy power, yoga Trek is able to do any eco shorts Himalayas trekking destinations in Nepal with professional yoga teacher as the trekker's demand, yoga trek routine for a reached appreciation of the inner and outer landscapes with eco-cosmic energy power, mentally relaxing, and health benefits.
Yoga is to unite with body mind and soul, it is an art established by Surya Dev, and there are many types of yoga. But the popular yoga in the trek is our teacher will teach you Raj Yoga, Gyan Yoga, Bhakti Yoga in the morning, and Hata Yoga and Ashtanga Yoga in the evening. Yoga treks are extremely beneficial for the body and mind of trekkers through daily activities, yoga trekking in eco-environment scenery is a combination of these elements that creates an act of more fulfilling courage that opens the mind to more relaxation and awareness.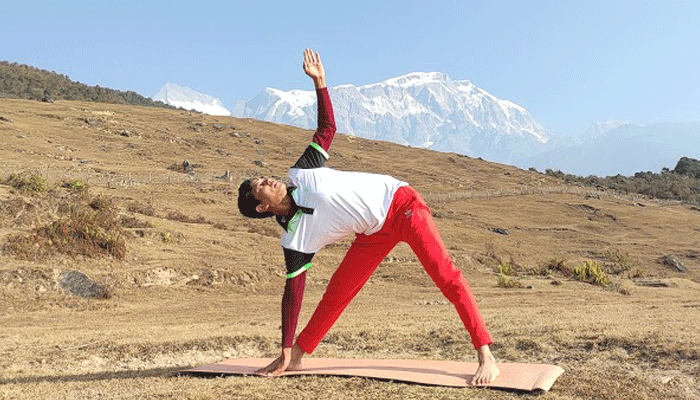 We Nepal Wilderness trekking Pvt Leads several Trekking destinations with professional Yoga teacher "Guru Yogi Navin Ghale" the best spot for the Nepal Yoga Trekking package is Poon Hill Trek, Mardi Himal trek, Annapurna base camp, at Annapurna region. Langtang trek, Helambu Trek, Gosaikunda Trek, at Langtang region. Tengboche trek, at Everest regiong. These trekking are short and suitable for the Yoga trip. Note that our Nepal Yoga trek cost is U$D60 extra per day per person, and the rest of the trip cost is listing on each page.
Ashtanga Yoga is a transformative practice. It is a life-long journey in which we confront deeply rooted mental and physical patterns and work directly with our own limitations. Ashtanga is not the easiest but it is an immeasurably rewarding practice as long as we commit to it: the truth is that we can all change!  – And Nepal is a place that takes yogic practitioners very seriously.
The valley which for centuries has been the home of great spiritual adepts is scattered with meditation caves and shrines dedicated to great yogis of the past. This is a place where many practitioners still spend months and years in solitary retreats and the perfect place to engage in deep transformative practice. Here we have the support of limitless sky, the vastness of the mountains, and a huge and diverse spiritual community.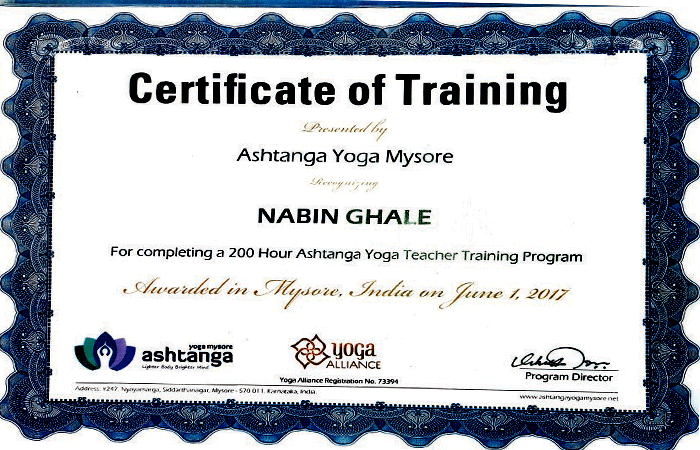 During the Nepal Yoga Trek, please listen to the Teacher and follow these rules 
1. Listen to Yoga teachers and follow breathing techniques
2. Keep relaxes your mind and transfer more oxygen to the muscles
3. Gently bring attention to the breath and body.
4. only practice poses that feel comfortable to your body
5. focus on each individual pose
6. do not forget your mobile phone off
7. do not change nature, lets them change you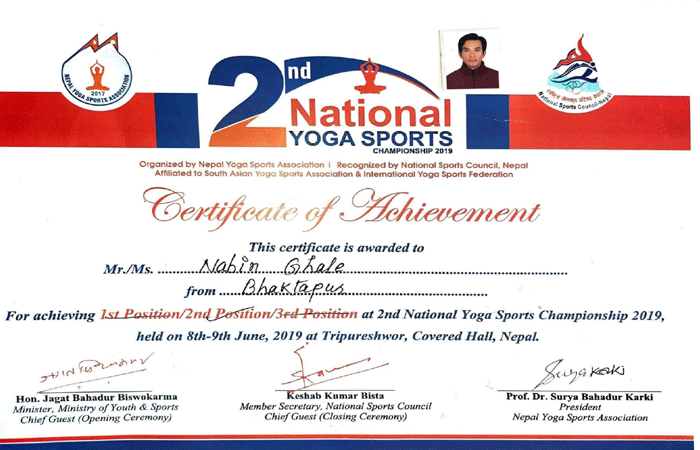 ---
Leave a Comment