Katherine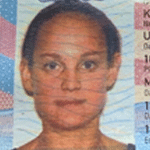 It was a once-in-a-lifetime experience and I am so grateful to Nepal Wilderness Trekking for coordinating everything so I could enjoy the Himalayas!
In May of 2022, I was a solo female traveller who visited Nepal. Earlier this year, I did the EVEREST BASE CAMP TREK with CHO LA PASS and GOKYO LAKE. I really enjoyed the trip, and while it is a hard trek, I found it manageable. During my trip, I experienced some of the most spectacular views I have ever seen, which were enough to distract me from my fatigue.
Himal helped set up all the logistics and his prompt response, thoroughness, and informed manner gave me great confidence for the adventure I was about to undertake when I arrived at Kathmandu.
For solo travellers, nature lovers, or anyone who wants to learn more about the majestic mountains of Nepal, I recommend DEWAN RAI highly. With years of experience and a genuine, obvious love for the natural world, Dewan not only walked me through the trail, permits, logistics, and tea houses (which took a huge weight off of my shoulders), but brought the place to life by introducing me to Nepalese culture (hand made momo! ), patiently explaining which peaks were which, and leading several ad hoc species scouting expeditions. As a person, he was very kind, patient, and delightful to be around.
I will never forget this incredible adventure. Adding a trip over Cho La Pass to Gokyo Ri to your base camp journey is highly recommended…this part of the journey offered some of the most gorgeous views of the trip. There is nothing like tough trekking at high altitude, but the right guide (like Dewan!) can help you find the right pace and cadence to make it work for you.
May is a bit late in the season for this trek, since we are approaching monsoon season, and the weather can get cloudy, as I experienced. As I also had some of the clearest bluebird days when the views were the most important, it is impossible to tell for sure. In this regard, I would have preferred to have done it a bit earlier in April if I could done it again. Unfortunately, my schedule only allowed me to do it in May. The upside is that it was a lot less crowded than in April.