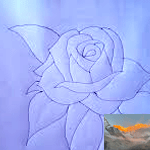 Trekking in the Everest region
15 days of independent trekking in the Everest region with a porter/guide. Great organization and communication with Himal (thank you very much!). 
We would like to thank Bandhan, our English-speaking porter/guide. We were a couple of trekking on our own for the first time in this area, and he was very helpful, polite, and accommodating to our needs. He took care of all our lodging arrangements. We needed extra time to acclimatize and he was very flexible when we needed to change our itinerary. I would definitely recommend him.