Thony Irwan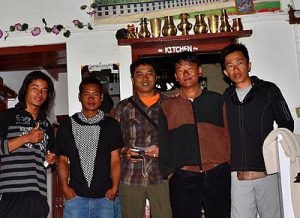 Thorong La pass Annapurna Circuit
Hello, readers, my name are Thony from Indonesia. My friend and I did Annapurna Circuit, Thorong La Pass with Himal as a Guide and Simon a.k. A Buddha as our Porter.
They come from an ordinary Nepali Family who is very down to earth, honest and working hard to support their family. We did this trek in June. Even though it was Monsoon, we enjoyed our trek that time. Himal and Buddha are so friendly, and They make this trek full of laugh. Himal knows how to take care of us, arrange everything so well give advice and explain everything we want to know.
He also knows the trek and speaks English very well. Meanwhile, Buddha is very strong, He can carry out our Big Backpacks for 10 days, and we still can't catch him during the trek. Himal offered us a competitive price for this trek. And it's worth it. Someday if I have a chance to come back, I will use their service again. I miss them very much.