Places to visit in Nepal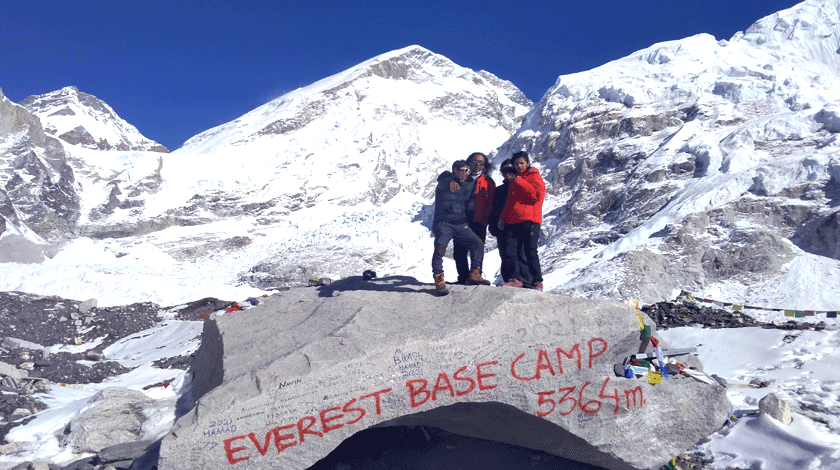 5 alluring Places to visit in Nepal
Places to visit in Nepal, Nepal is a country that is filled with picturesque views and stunning attractions Places to visit. There are many things that you can do here in Nepal, such as trekking through its breathtaking mountain trails, visiting its colorful markets, and enjoying the local folk music. It is bordered by India to the south, west, and east while China lies to the north. The word "Nepal" is derived from Nepali which means "Hills of Snow". This makes it a country with many mountains and snow-capped peaks, which you can take a trekking tour for. It also has a tropical climate, so it's worth visiting if you want to get out of the cold or have been longing for some sun. There are many other spectacular attractions to enjoy in this country too, including its rich cultural heritage, endangered animal species, and adrenaline-pumping adventures! Let's explore them together. In this article, we will discuss 5 alluring Places to visit in Nepal.
Alluring Place to visit Chitwan National Park
The Chitwan National Park is situated in southwestern Nepal, along the banks of the Narayani River. It is one of the most densely forested areas in Nepal, with luxuriant vegetation everywhere you go. This habitat is home to the endangered Bengal tiger, Indian rhinoceros, sloth bear, and gharial. You can take a tour through this protected area while driving in an open jeep. There are other activities available too, such as elephant ride if you prefer not to walk, safari on elephant back, or trekking into the interior of the jungle. You can also take a boat cruise along the Rapti River. In addition to exploring the jungle, you will find yourself enjoying delicious local dishes and immersing yourself in Nepali culture while staying in this National Park 2 night 3 days package trip, so that the Chitwan is also one of the alluring Places to visit in Nepal.
Alluring Place to visit Sagarmatha National Park
Sagarmatha National Park is a UNESCO World Heritage Site that was established in 1976 and lies within the Himalayas of eastern Nepal. It is famously known as Mt. Everest National Park and boasts of having 8 of the 14 highest mountains that are over 8000 meters high. Sagarmatha's isolation and wilderness make it a perfect place for adventurers who love hiking, mountaineering, and climbing tours to traverse across glaciers and peaks while exploring the Himalayas. If you are planning to visit this park, it is recommended that you hire a guide for safety reasons. You have to go on a government-approved trekking agency like a Nepal Wilderness trekking while here because there are certain risks.
Alluring Place to visit Lumbini
Lumbini is believed to be the birthplace of Gautama Buddha and was designated as a UNESCO World Heritage Site in 1997. It is located 160 kilometers (100 miles) from the Indian border and lies within the Terai plains of southern Nepal. The main attractions here are the Mayadevi Temple, Ashoka Pillar, numerous Buddhist stupas called "Dagobas" and also the Puskarini pond where the Buddha was born. There are various activities available such as visiting the archaeological sites, meditating at temples and gardens, sightseeing, and hiking around to enjoy the natural beauty.
Alluring Place to visit in Nawalparasi District
The Nawalparasi District is located in the Terai region of Nepal and lies within a subtropical zone that has a blend of dry and wet climatic conditions. It is situated between the Himalayas in the north, Bardiya National Park in the west, Sunsari District of India to the south, and Chitwan District to the east. This district lies along the banks of river Narayani and is connected by road with Kathmandu, Pokhara, and Birgunj. It has a few lakes, such as Begnas Lake and Rani Tal or Rawat Lake where you can take boat tours to enjoy the scenic beauty. Other attractions include picnic spots, temples and monasteries, parks, and resorts.
Alluring Place to visit in Boudhanath
The Boudhanath is an ancient religious complex that lies 13 kilometers to the north of Kathmandu. It is one of the largest Stupas in Nepal and was built by Tibetan refugees in the 15th century. This Stupa is surrounded by many other Buddhist temples, including Jokhang, Chabang Drolag Monastery, Zuthis, Namgyal Gomba, Surya Temple, and Ramoche Temple. These beautiful structures are decorated with colorful paintings and designs depicting various scenes from Buddhism. Boudhanath is home to the largest Tibetan population in Nepal, so you can see Tibetan prayer flags fluttering in the wind throughout the complex. This place is also excellent for shopping because many Tibetans operate their shops here. There is a vibrant market that offers quality products and souvenirs such as artworks, ornaments, clothes, and prayer flags.
As you can see, Nepal is an ideal destination for those who want to explore the majestic Himalayas and embark on some thrilling adventures while encountering rich Nepali culture along the way. Chitwan National Park is home to numerous endangered species from the animal kingdom. Mount Everest, the world's highest peak, is located in Sagarmatha National Park. Boudhanath Temple is a popular destination known for its vibrant religious motifs and Tibetan culture. Lumbini, which is considered one of Buddhism's holiest sites, is also home to many historic Buddhist temples. Nepal is truly like no other place on earth and you will definitely be captivated once you visit this enchanting country. Furthermore, Nepal has been welcoming tourists from all over the world with its majestic beauty and rich Nepali culture, making it a highly popular tourist destination. so there are many more destinations than 5 alluring Places to visit in Nepal. So what are you waiting for? Hop on an airplane and get to Nepal to embark on some mind-blowing adventures!
AUTHOR BIO
Eliza is a professional writer, blogger, and editor. She enjoys traveling and writing blogs about trips and cultures. Her primary objective is to assist students in appreciating nature through her writings. She strives to create high-quality articles that will assist undergraduate students with their essays and term papers. Eliza currently works for Ready Set Tow and towing company Graham.
---