Kathmandu sightseeing tour
Kathmandu sightseeing tour
Kathmandu sightseeing tour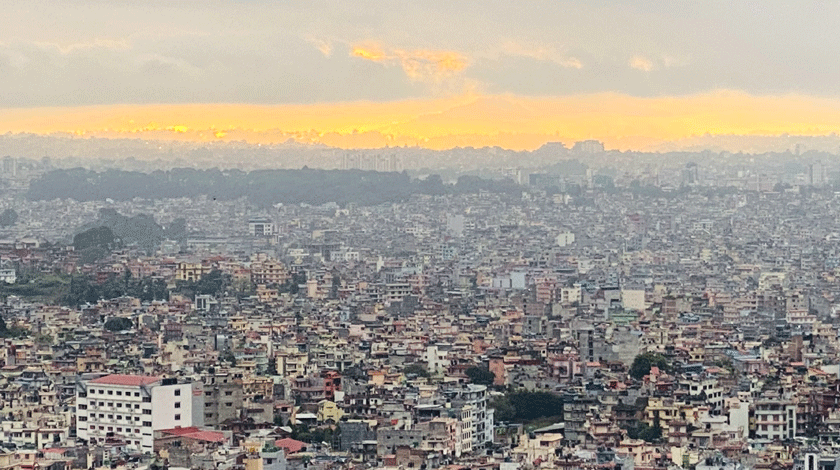 Kathmandu sightseeing tour
Kathmandu sightseeing tour in addition to being the capital city of Nepal, Kathmandu is also the country's largest metropolis. There are approximately five million people living in the Kathmandu Valley, which includes the towns of Madhyapur, Lalitpur, Thimi, Kirtipur, and Bhaktapur.
Kathmandu has been the center of Nepal's art, history, culture, and economy. A gateway to the Nepalese Himalayas, Kathmandu is the home of the Newar people. Tourism is an important component of the economy. There are seven world heritage sites in Kathmandu, including Durbar Square, Patan and Bhaktapur, Stupas, Hanuman Dhoka, Swayambhunath, Changu Narayan, Boudhanath, and Pashupati Temple.
There is usually a pleasant temperature in Kathmandu during the day and a cool and pleasant temperature at night and in the morning. Kathmandu's average summer temperature ranges from 28 to 30 degrees Celsius and its average winter temperature is 10.1 degrees Celsius (50.2 degrees Fahrenheit).
The city of Kathmandu offers a variety of sightseeing tours where one can engage in adventurous activities. Among the top adventures available in Kathmandu are trekking, rock climbing, mountain biking, hiking, camping, and water sports. The city of Kathmandu offers a wide variety of adventure activities and is a must-see destination for all adventure enthusiasts. There are also paragliding, zip-line tours, and river rafting available for those who enjoy excitement and thrill.
The nightlife in Kathmandu is among the best in the world. There are many pubs, bars, and nightclubs in the area, including Moksh Bar, Neon Pubs, etc., where you can spend your evening dancing and enjoying yourself with your friends. There are many pubs that offer high-quality grooving music that will make you dance merrily to peppy numbers and jazz music. Their cozy atmosphere relieves stress and fills you with energy and happiness. The location is ideal for relaxing the body and mind after a stressful day at work.
The sightseeing tour of Kathmandu includes the following places:
Kathmandu sightseeing tour can witness the rich and diverse Hindu culture of Kathmandu by visiting its famous temples. There are many attractions in Kathmandu, including the Boudhanath Stupa, which is one of the largest stupas in the world. In addition to Pashupatinath Temple, Dakshinkali Temple is also a beautiful temple. In these Hindu temples, Lord Vishnu, Lord Shiva, and other deities are worshipped. Visits to these temples provide visitors with a unique and amazing social and cultural experience.
Visits to monasteries
There are many Buddhist monasteries and temples in Kathmandu, a city that combines Hindu and Buddhist cultures. During your Kathmandu sightseeing tour can start from Swayambhunath Monastery is a legendary Buddhist shrine. UNESCO has designated the stupa at Boudhanath Monastery as a World Heritage Site. Monasteries such as Namo Buddha Monastery, Kopan Monastery, and Lumbini, where Lord Buddha was born, are also worth visiting.
Stupa of Swayambhunath
The stupa is located on a hilltop in the Kathmandu Valley. In addition to its magnificent architecture, the area is covered with a large number of trees. It consists of a stupa, temples, shrines, a museum, a monastery, and a library. It is a major Kathmandu attraction since it is painted in the form of the eyes and eyebrows of Lord Buddha, along with the number 1 written in the local script as the nose. It is a sight that is absolutely pleasing to the eye.
Hanuman Dhoka Durbar Square:
The Kathmandu sightseeing tour would be incomplete without a visit to this site. The site is also recognized as a World Heritage Site by UNESCO and faces the former Kathmandu Palace Kingdom. Craftsmen and artisans are well known for their works displayed in Durbar Square. The palace is beautifully decorated, demonstrating the beauty of Nepalese culture. Kumari Chowk is also located here along with the museum. A beautiful ancient palace is where the Kumari lives while she is the chosen Devi.
A three-story wooden and brick structure with intricately carved windows, doors, and balconies, it resembles a Buddhist vihara. Jaya Prakash Malla built this structure in the mid-1700s and it contains a stupa with symbols of Goddess Saraswati and a huge chariot that is used to transport the Kumari around the city during the annual festival of Indra Jatra. As a result of Kumari's presence, the community and the region are believed to be protected. The major earthquake that hit Nepal in 2015 left only minor damage on the Bahal, while the surrounding area was severely damaged. Locals believe this to be some kind of sign of the Kumari's grace or power.
Kathmandu's Pashupatinath Temple:
Located on the eastern fringes of Kathmandu, the Pashupatinath Temple is one of the holiest Hindu shrines in Nepal. Lord Shiva's magnificent sanctum attracts thousands of devotees who come to offer their prayers and seek his blessings. It is believed that the Jyotirlinga housed in the Pashupatinath temple is the head of the body, which is made up of the twelve Jyotirlingas in India. UNESCO designated the magnificent temple a World Heritage Site in 1979.
Sightseeing tour in Boudhanath Stupa,
With its gargantuan spherical shape, Boudhanath Stupa dominates the Kathmandu skyline from about 11 kilometers away from the city center and this will be at the end of your Kathmandu sightseeing tour. There are thousands of pilgrims from a variety of religious backgrounds who gather here every day. During the 'kora', they circumnavigate the colossal dome in a ritualistic manner. The belief is that anyone who circumambulates the stupa with no ill thoughts in their hearts receives good karma.
In addition, the gates of hell are permanently closed to them. With its massive mandala, this magisterial stupa is the largest on the continent as well as in Nepal. Boudhanath Stupa was designated a World Heritage Site by UNESCO in 1979. Boudhanath Stupa has acquired several names over the years, including Buddha Stupa, Chorten Chempo, Chaitya, Jarung Khashor, and Khasti. Since 1959, the stupa complex has been used as a shelter for Tibetan refugees, which includes 50 Tibetan convents known as gompas. It is believed that the remains of Kassapa Buddha rest in this stupa.
These places are sightseeing tours a full day with a guide and vehicles, it is U$D70 per person if single pax, if there are 2 or more pax then it cost U$D50 per person. If there are more than 10 pax then 1 pax get complimentary services as a leader.