Narbin Magar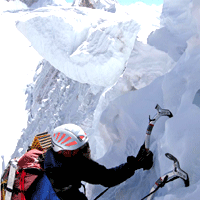 Narbin Magar is an Experience Climbing Guide for any mountain in Nepal, Narbin Magar is from Solukhumbu District, He is the best climbing guide for Nepal wilderness trekking Pvt. Narbin Magar has climbed almost all Nepalese Peaks. The Mountains on top of the world Mt Everest summited two times and one time at Mt Pumori, Yala Peak,  Chilu far east, Mera Peak, Island Peak, and Pachermo peak.
He had done advanced ice climbing training, Khumbu ice training, and advanced wilderness first aid training, also technical ruck training.
Welcome to join for climbing with our experienced guide as your  Favourite peak climbing in Nepal.