Tsergo Ri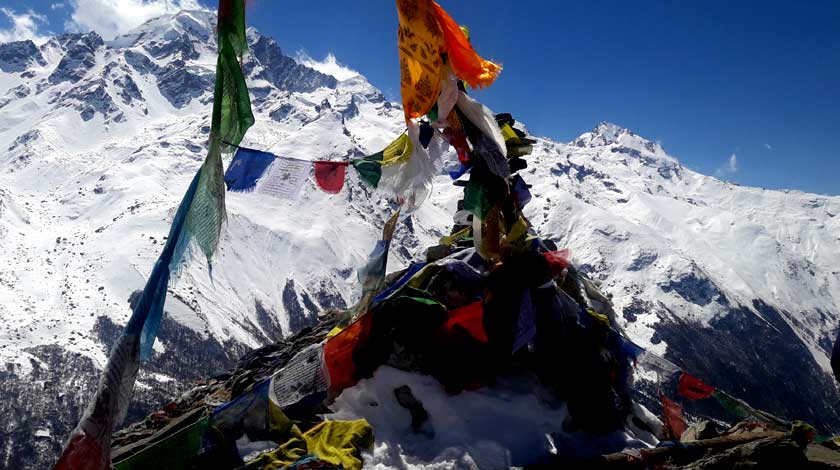 Summiting Tsergo Ri Peak: Turning a Lifetime Dream into an Unforgettable Adventure
Tsergo Ri Peak is in the Langtang Valley trekking Region which rises 5033 m. above the sea levels, the magnificent Langtang valley, and the Himalayas views captured from Tsergo Ri peak, also same views from Kyanjin Ri, the Kyanjin RI is close to the Kyanjin Gompa, it is just a 2-hour hike from  Kyanjin Gompa, and it rises 4773 m. But to walk to Tserko Ri is 5 hours to the summit and 3 hours back to Kyanjin Gompa. You have to carry a Packed Lunch from your tea house where you stay in Kyanjin Gompa for the day hike to the Tsergo Ri peak.
Tsergo Ri offers views of Yala Peak at 5,520 m, Langtang Ri at 7,205 m, Langtang Lirung at 7,227 m, and Naya Khang at 5,844 m. If you are interested in the Langshisha Ri Peak (6 427 meters) then you should consider the Langtang Valley Trek, which offers you a golden opportunity to summit Tsergo Ri Peak and Kyanjin Ri Peak. This trekking itinerary is 7 days from Kathmandu to Langtang Valley trek and back to Kathmandu, but if you have more time you may consider Tamang heritage trailtrekking and also the Gosaikuda trek.
The trekking area in this area is also more beautiful compared to other trekking regions, this area is mostly inhabited by Sherpa and Tamang indigenous peoples who are Buddhist followers. These people came from Tibet a long time ago via the Kerong border region. By the way, Tsergo Ri is also known as Tserko Ri by the locals. Moreover, on the map, there are both the names Tsergo Ri and Tserko Ri, but it is the same peak whether you call it Tsergo Ri or Tserko Ri. Anybody who is planning to trek the Langtang Valley should feel free to get in touch with us if he or she is planning to do so. It was an honor to meet with a local guide of the Langtang region, who was knowledgeable about this region's mountains, people, cultures, flowers, and fauna.
The Journey:
Your journey commences from the picturesque Syabrubesi or Dhunche, gateway towns that lead you into the heart of Langtang. Traverse along trails adorned with rhododendron forests, cross cascading rivers via rustic bridges, and immerse yourself in the warm hospitality of local villages. Each day, you'll draw closer to the base of Tsergo Ri, acclimatizing and embracing the cultural tapestry that colors this region.
DETAIL ITINERARY
Day 01: Drive by local bus Kathmandu – Sybrubensi
Day 02: Trek to Lama Hotel
Day 03: Trek to Langtang
Day 04: Trek to Kyanjine Gomba
Day 05: visit Tserko Ri peak
Day 06: Trek back to Lama Hotel
Day 07: Trek to Syabru Bensi
Day 08: Drive by local bus back to Kathmandu
Ready to make lasting memories?
Begin your Tsergo Ri Peak Trek today with Nepal Wilderness Trekking PVT. Our expert trekking guides will lead you on a transformative adventure, celebrating the spirit of exploration, resilience, and the breathtaking beauty of the Himalayas. Prepare to stand at the crossroads of nature and courage – Tsergo Ri Peak awaits your ascent. Book now!"