About Langtang Region
Langtang Region Trekking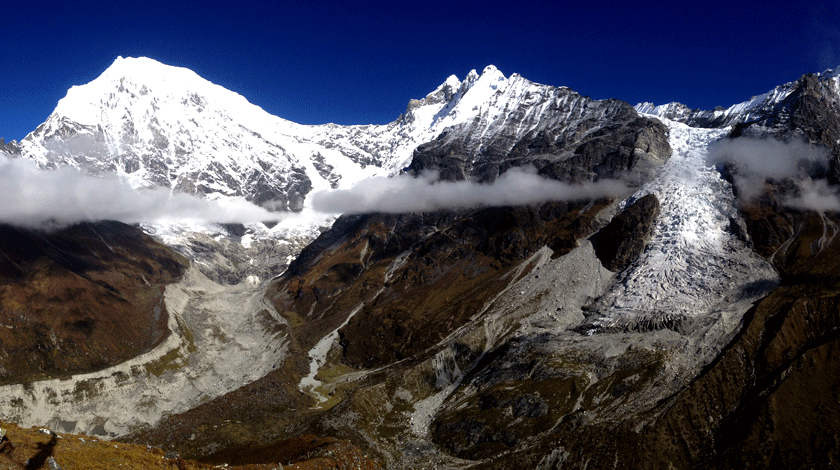 Langtang Region Trekking
Langtang region has been the favourite playground for outdoor enthusiasts for centuries. However, despite the annual summer invasion of tourists, there are remote corners to Langtang area that only the intrepid and determined will ever get to admire. Rather than describe the dozens (Nepal Tourism proudly boasts more than 467 walking trails) of trails in the Nepalese Himalaya including great Himalaya trails.
we have set out to try and find challenging routes that are hassle-free and allow you to immerse yourself in Himalayan grandeur. Due to the difficulty and commitment level required for these treks, we know they will remain relatively untouched, and if you are considering them please ensure you have the necessary skills and experience – the last thing Nepalese adventure tourism needs is more bureaucracy because of accidents! Langtang trekking is for Glaciers, Lakes, waterfalls, hidden valley, stunning glimpse of beautiful peaks and Tamang and Sherpa culture.
Langtang Valley, Ganesh Himal- Ruby Valley, Gosainkunda, and Helambu Trek, are called famous Langtang region. pine forest and rhododendron are main beautiful vegetation During Langtang region trek sacred mountain streams, rugged rocks, grassy meadows, wild animals, several species of birds, beautiful white capped peaks, glaciers, active Buddhist monasteries, cheese factory, calms lakes, artistic waterfalls and the flock of yaks. Langtang region offers a striking view of the snowy peaks such as Langtang Lirung (7246m.), Gang Chhenpo (6388m.), Naya Kangri (5846m.), Yala Peak (5700m.) and Dorje Lhakpa (6966m).