Director Message
himal ghale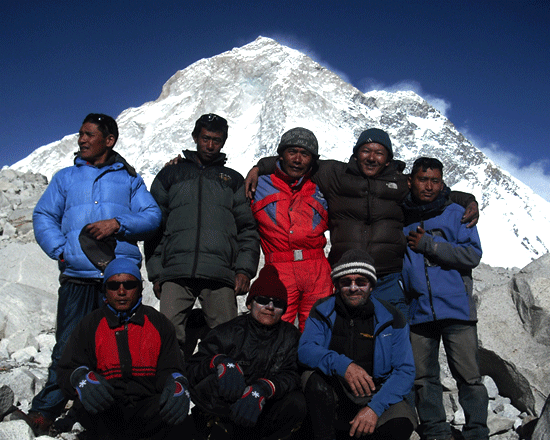 I am Himal Ghale born in the famous trekking destination Langtang region (Ruby Valley) of Himalayan country Nepal. I am the team leader of Nepal Wilderness trekking guide Teams. I am also government license holder trekking guide since 1997. I have visited most of the well-known trekking spots, peaks and Himalaya range throughout my profession as being a guide and porter. My development as a Team Leader of Nepal Wilderness Trekking Pvt. Ltd is from the porter and guide after a 20-year experience.
I know trekking route particularly, difficulties of trekking, the real problem of guest, porter and guide in my 20 years long experience I have been working in various trekking companies and organization either as a guide. Currently, I am Team Leader of Nepal wilderness Trekking Company with 20 guides and 30 porters.
In last 20 years, I have kissed many familiar trekking destinations. Mostly, I have visited Everest region, Annapurna region and Langtang region, Mustang, Manaslu, Ganesh Himal region as well as Helambu. My frequent call over there makes me familiar culturally and religiously. I have known about the geographical structure, local culture, flora and fauna, historical values of the place, origin and development of the trekking route, Moreover; I can give my customers detail according to their interest.
I always speak on the behalf of my regular and new customers for their interest. I recommend them to climb Mera Peak, Island peak, Kala Patthar, Gokyo peak, Tserku Ri, high passes in Nepal, Manaslu Larkye pass, Ampulapcha, Makalu Sherpani col, east col, west col Passes, Chola pass, Renjula pass, Rolwaling Tashilapcha pass, Ganjala pass, Thorong passes, Tilicho pass, (Mesokantola pass) Dhaulagiri pass and Tilman pass which is easily accessed in my eyes and I have loaded them too.
Nepal is a naturally beautiful country where many regular and newly explored trekking routes are using in various grades. From easy trekking to strenuous trekking are available with super deluxe service to tea house service. 5 stars hotel and resorts provide you with the standard and deluxe service and tea house, lodge and restaurant provide you normal service throughout your trekking and tour journey.
You can experience Nepalese Culture and Village life to tea-house trekking in popular regions, for unique treks into a new area of Nepal that are off the beaten track and seldom visited by foreigners. All treks offer spectacular scenery and a viewpoint into Nepali culture.
I can tailor your treks to meet your wishes. Our clients have been very pleased with Nepal Wilderness Trekking guides and porter team professional guiding services, and you may read some of their comments on our website listed. You can also see photos from the various areas where we commonly lead treks.
Our package and guiding rates are competitive, and we can offer you a unique and challenging experience of a lifetime!
Please contact us at the email address listed below if you have questions or would like to discuss a possible trek! We will look forward to hearing from you! (more about me)
Thank you
Himal Ghale