Female Trekking Guide in Nepal
Female Trekking Guide in Nepal
Female Trekking Guide in Nepal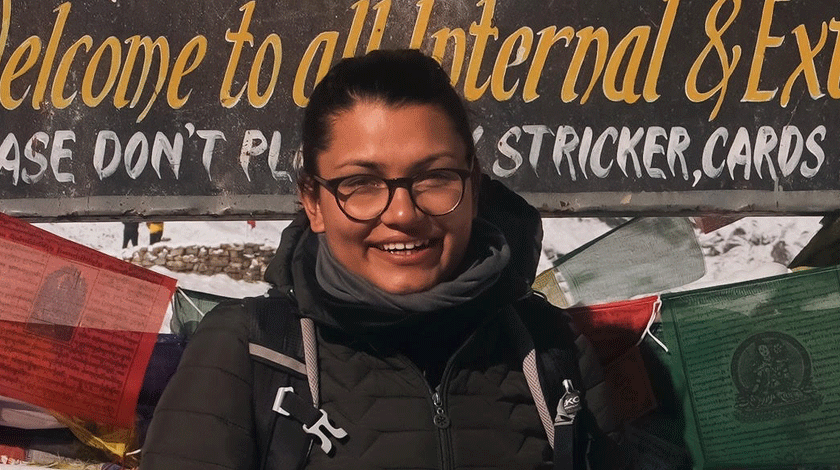 Female Trekking Guide in Nepal
Abinta Raut is an Expert Female Trekking guide in Nepali mountain hike destinations, She does lead both male and female travelers in any trekking destinations of Nepal. Guide Abinta Raut is familiar with Annapurna base camp, Tamang heritage trails, Everest base camp, Poon hill, and Mardi Himal trek, She is so intimate with these trekking regions including the Langtang valley Trek. Guide Abinta Raut is a fluent English-speaking Government training license holder and Expert Female guide who has all-around skills in trekking, Mountain climbing,  Rock climbing, Rafting, and kayaking. 
There is no doubt that trekking in Nepal with a Female guide is one of the most exciting adventures. It is possible to enjoy a wide range of joyful trekking opportunities in Nepal's high Himalayas, such as beautiful mountains, ancient monuments, diverse cultures, and a variety of beautiful heritage sites. These factors attract a large number of the world's female adventure enthusiasts. As there is an increasing number of female tourists trekking in Nepal, the demand for female guides is also on the rise. However, compared to the number of male trekking guides, the number of female trekking guides is almost negligible.
Since 2019, Abinta Raut is working for Nepal Wilderness trekking team as an Expert Female Trekking guide, her English is fluent for communists and brief for Nepal trekking regions' pieces of information, cultures, geography, history, diverse culture and traditions, flowers, and fauna. 
The female trekking guides will be a perfect companion for female travelers, as they can share common feelings and better understand each other during the trip. Previous our customers who did a trek with her, it was very much appreciated and enjoyed their trek with Guide Abinta Raut. 
If there is anyone planning to do a Solo or group trek with a female guide, then Abinta Raut is the perfect female trekking guide of the Nepalese Himalayas. if you are planning to do trekking in Nepal. Please hold Abinta Raut as your guide. In addition, if you hire a female trekking guide while trekking in Nepal, you will create employment opportunities and empower women to become financially independent, self-sufficient, and self-confident. By creating an independent working environment for women, the female trekking guide services aim to empower women.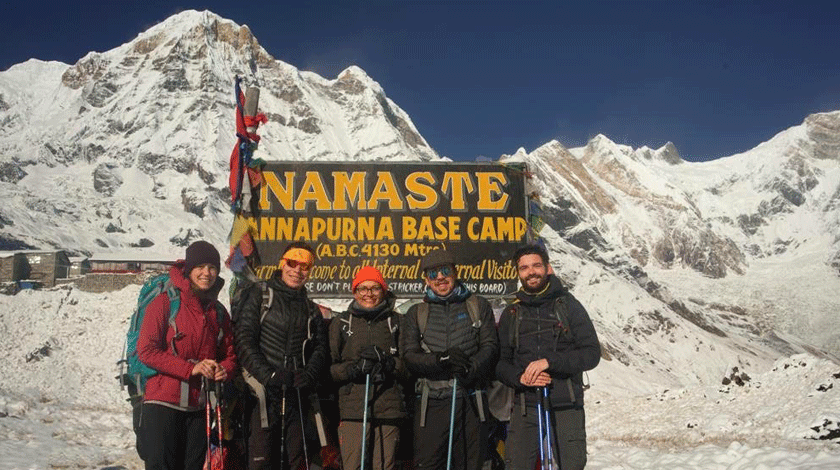 ---