Solo Female Travel in Nepal
Solo Female Travel in Nepal
Solo Female Travel in Nepal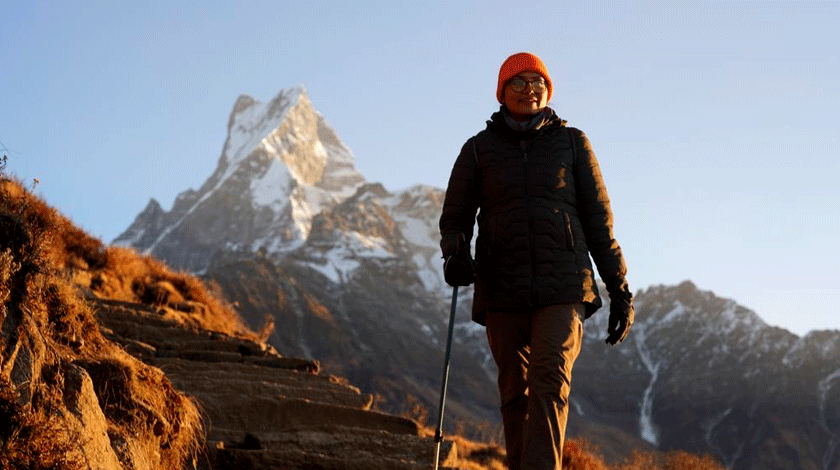 EMPOWERING SOLO FEMALE TRAVEL ADVENTURES IN NEPAL
Step into a realm of exhilarating escapades and life-altering moments crafted exclusively for independent women adventurers. Embark on a voyage of self-discovery and empowerment as you navigate the enchanting vistas of Nepal, guided by our devoted female travel connoisseurs. Whether you possess an adventurous spirit or a penchant for curious exploration, Nepal presents an all-encompassing canvas for an indelible solo expedition. Irrespective of your travel companions—be it a solo sojourn, a paired escapade, or a shared journey—respect awaits. Nepalese men, renowned for their reverence and safeguarding, extend their protective ethos, especially to women voyaging alone. While exceptions exist, the undercurrent of negativity rarely taints the experience of solo female exploration in Nepal. Furthermore, for those with an inclination towards trekking, a cohort of female guides stands ready to accompany you on your exhilarating hiking quests.
UNLEASH THE ADVENTURER WITHIN
At Nepal Wilderness Trekking Pvt. we believe that every woman should have the opportunity to explore the world on her terms. Our solo female travel packages are designed with your safety, comfort, and empowerment in mind. Nepal, often referred to as the "Land of the Himalayas," offers a plethora of awe-inspiring destinations where you can immerse yourself in breathtaking natural beauty, rich culture, and unforgettable memories.
GUIDED BY WOMEN, FOR WOMEN
Your adventure commences with our exceptional female guides, who possess not only an in-depth knowledge of Nepal's hidden treasures but also a profound passion for empowering fellow women through the medium of travel. These local experts will be your trusted companions during your expeditions, offering valuable insights into the culture, history, and traditions of Nepal.
Our aim is to transform your journey from a mere vacation into an educational and inspirational experience, where you not only explore the beauty of Nepal but also gain a deeper understanding of its rich heritage, all under the guidance of remarkable women who share your journey.
TAILORED SOLO TRAVEL PACKAGES
We take care of all the details so you can focus on what truly matters – your adventure. Our solo female travel packages include a range of destinations that cater to different preferences and fitness levels. From the famous Annapurna Base Camp trek to the panoramic vistas of Poon Hill, the pristine trails of Mardi Himal, the enchanting Langtang region, and even the legendary Everest Base Camp trek, our itineraries offer diverse experiences that cater to your interests and aspirations.
SAFETY IS OUR TOP PRIORITY
Nepal has earned a well-deserved reputation as one of the safest destinations for solo female travelers, and we are wholeheartedly dedicated to maintaining and enhancing this reputation. Our team diligently oversees every facet of your journey, meticulously crafting itineraries with your safety and comfort as the foremost consideration.
We leave no stone unturned when it comes to your well-being. This includes providing secure accommodations, ensuring well-maintained trails, and establishing continuous communication channels with our dedicated support team. At every juncture of your adventure, rest assured that we have your safety firmly in mind.
JOIN THE SISTERHOOD OF EXPLORERS
Venture beyond your comfort zone and join a community of like-minded women who are redefining solo travel. Connect with fellow travelers, share stories, and create lifelong friendships as you navigate through Nepal's stunning landscapes together. Our solo female travel groups are intimate, allowing for a supportive and encouraging environment where you can grow, learn, and make memories that will last a lifetime.
BOOK YOUR SOLO ADVENTURE TODAY
Don't let anything hold you back from discovering the magic of Nepal. Embrace the freedom of solo travel with the assurance of our experienced female guides and comprehensive packages. Contact us today to book your solo female travel adventure to destinations like Annapurna Base Camp, Poon Hill, Mardi Himal Trek, Langtang, Everest, and beyond. Uncover the world, uncover yourself – one step at a time.
IS NEPAL SAFE FOR SOLO FEMALE TRAVELERS?
Yes, Nepal is generally considered safe for solo female travelers. The country's welcoming culture, strong emphasis on hospitality, and well-developed tourism infrastructure contribute to a positive experience. Local communities and tourism initiatives prioritize visitor safety. It's recommended to exercise common travel precautions, respect local customs, choose established accommodations, and stay aware of your surroundings. Engaging licensed guides and staying connected with loved ones further enhance safety. Embrace the adventure and explore Nepal with confidence as a solo female traveler.
CAN I HAVE A FEMALE GUIDE?
Absolutely, at Nepal Wilderness Trekking Pvt Ltd, we offer female guides for travelers who prefer or feel more comfortable with a female guide. When you inquire about or book your trekking adventure in Nepal, we can arrange your solo trek or small group with a carefully selected female guide who is well-acquainted with the area and an expert in trekking. As women become more educated and embrace adventure journeys, many trekking groups are exclusively female or have a significant number of women among their participants. These groups often prefer female guides, as they tend to better understand their needs.
Feel free to reach out to Nepal Wilderness Trekking Pvt Ltd directly and inquire about the availability of a female guide for the specific trek you're interested in. We are fully capable of providing you with a female guide and the information you need to plan your trekking adventure with a female guide for your Nepal trek.
WHICH TREK IS BEST FOR SOLO FEMALE TRAVELER?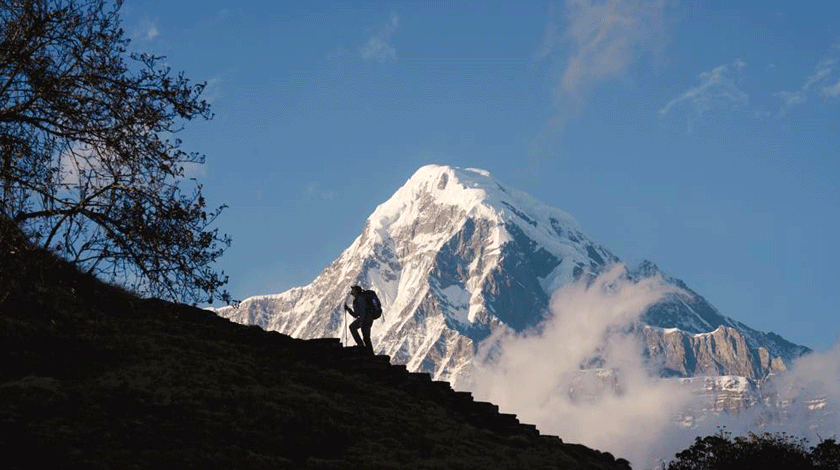 For solo female travelers in Nepal, some of the best trekking options are:
Make safety a priority by conducting thorough research and following guidelines when choosing a trek in Nepal that suits your fitness level and preferences. For more information, feel free to contact us. We're here to offer a female guide for your solo trip or a group of female travelers
---