Amena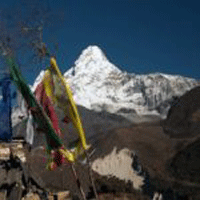 Porter Guide from Lukla
Excellent experience with my guide Dhyan Bahadur exploring the high elevation permanent Sherpa communities on the Dudh Khosi and Bhote Khosi valleys.
Highly recommend visiting some of the ornate monasteries for beautiful statues of Chenrezig, Guru Rinpoche, and Tara.
Before the trip, may want to meet with a Tibetan medical practitioner for medicine for high altitude acclimatization Maybe a better choice than Diamox and can avoid the "Khumbu" a cough. Highly recommend catching the alpenglow from Everest View Hotel.