christian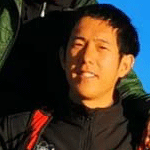 Nepal Wilderness Trekking took me on the Poon Hill trek.
We trekked for three days with guide Yakub. Because it was my first trek in Nepal, I felt more comfortable starting with a guide and local agency. I did not regret it. From start to finish, Yakub was a great guide. He communicated effectively before the trek began. Then, during the trek, he made sure we were comfortable and had the best experience. Providing clear explanations, ensuring we felt comfortable during the walk, and always being right behind us to be able to see the whole group (of 3). He made sure we had the best food and lodging along the way. With every request we had, he was very flexible, and his main focus was on making sure we were happy.
The bonus for me is that we were able to build a real relationship with Yakub, not just guides to customers, but companions who share this experience with us all.
After the trek, we even had dinner together. Arian and Dunstan I Dunstan, whom I shared the trek with before landing in Nepal, are additional bonuses. It definitely made the experience perfect for me. Thank you for being my companion on this journey and sharing all these experiences 🙂
We would like to thank Wilderness Trekking for arranging this trek. I will definitely recommend you to friends who want to trek in Nepal.