Josef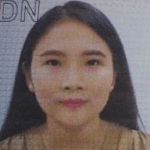 A trip to EBC is a dream come true for many of my friends and me, although it isn't as easy as it seems! A group of eleven people and I are going to EBC in May for two weeks. We are so pleased that we chose Nepal Wilderness Trekking to take us on this trip of a lifetime. As the result of a comprehensive desktop search and by asking my friends who have been to EBC Gokyo lake, some of us decided to use the services provided by Nepal Wilderness Trekking because they provide local guides and 100% of the costs go to the local community.
In addition, Himal, the owner and founder of the operator, has been working for EBC Trek since 1990 and has been running the company for the past 20 years. Himal is really good at responding quickly to WhatsApp messages. In addition to arranging everything, he lends crampons, sleeping bags, and chlorine. Our guide is DB, and he has been taking groups to the EBC for more than two decades. He is also very attentive to our health, and he reminds us to drink plenty of water on a regular basis. Aside from DB, there is one assistant guide, Madan, the pacemaker, who is super helpful in accommodating all of our requests, such as washing our clothes and cleaning the toilet.
Thanks also to Om (our little brother), Bishnu, Shiva, Mahindra, and Ravindra (our porters), who are always willing to help when we're sick or tired. Minor feedback for Himal is to revisit the itinerary, especially after the EBC. As a result of the EBC, the trek was way more intense, while our energy levels were significantly reduced. As first-timer, we were not aware of how intense the experience could be. I would appreciate it if you could bring this to the attention of the client next time. However, we regret nothing and had an absolute blast.
All in all, it was a great experience to perform DB Basnet-Madan-Om-Bhisnu-Shiva-Mahindra-Ravindra. They always go above and beyond the call of duty. On our last night, they even gave us a tart cake as a farewell. Without their help, I personally would not have been able to complete the trek. In the future, I will definitely use their service again if I ever want to trek Annapurna.