Kileigh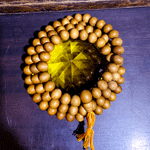 Yakub provided us with an excellent Poon Hill Trek experience!
Yakub, our guide, took us on a 3 day Poon Hill trek.
We had an amazing experience, and he really made sure we were comfortable during the trek. We had a great time together and laughed a lot.
Everything, from the places we stayed to the food we ate, was excellent. It couldn't have been better.
As for the trek itself, it was beautiful and highly recommended. It wasn't the easiest, but neither was it the most difficult. You just have to take your time.
Finally, Nepal Wilderness Trekking was very easy to work with. Himal made us feel assured that the prices were fair and that they knew what they were doing.
The team did a great job all in all!