Ron & Lara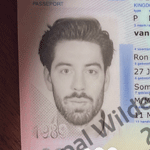 The 3 passes trek was amazing. Himal is a friendly owner who responds quickly to questions. 
Mingmar, our guide, was excellent. We are grateful for everything he did for us. He is very familiar with the route and knows everybody and every town up in the mountains. He is fun to be around. He made us feel safe and we highly recommend him to anyone who goes trekking. 
Our porter Fulonn was also great. Incredible to see how easily he is walking through the mountains. We considered doing the trek without a porter, however, you'll provide the opportunity for someone to work and get some extra income. And then we would recommend Fulton.