vicky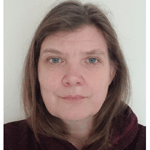 What a wonderful trek! I was in awe at every step! Our trip began the moment we arrived in Kathmandu when a cheerful man named Dan Basnet (or DB for short) greeted the three of us. He served as our guide throughout the duration of our trip. It was a pleasure working with DB's team. They were very experienced and did everything they could to make our trip a memorable one. Throughout the entire trip, he continually made the best decisions for us based on how we felt, such as encouraging us to walk 40 minutes further so that we could stay in an exceptional, "off the beaten track" lodge. We were extremely well looked after by him and never disappointed with his decisions. We were also given two porters, Surya Rai and Biru Kulung, who were both excellent people. It was amazing to see Surya (who normally is also a guide) have boundless energy and Biru (who normally is a chef) come up with the most wonderful Momos one night!
In Chomrong, we were met by Kamal, our climbing guide, and the mountain porters Lakpa, Kaima, and Ongchhu. They were all great, friendly people and we can't thank them enough for their support, particularly Kamal who was a quiet, unflappable star and a very experienced guide.
There were some great accommodations that DB arranged for us, especially at Chuile and Tolka, which were awe-inspiring in terms of hospitality and with the exception of MBC & ABC had hot showers! We did not have a bad meal during our entire trip…every Dal Bhat, Momo, fried noodles, or veg rice that we had was delicious!
As we were not able to climb Tharpu Chuli because of its dangerous nature, we have rebooked with Himal & the Nepal Wilderness Trekking Company again, asking for the same team, but this time aiming for Mera Peak.Mera Peak Climbing It would not be a problem for us to recommend this trekking company to others. We are looking forward to seeing everyone again soon.