Dewan Rai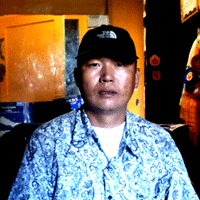 Greetings from Nepal, the majestic land of the Himalayas!
I am Dewan Rai, an experienced trekking guide in the Everest region. Currently, I serve as a trip manager at the Nepal Wilderness Trekking agency, based in Lukla. My responsibilities include organizing guides and porters for treks starting from Lukla during the peak trekking season. Despite my managerial role, I still actively engage as a guide during this busy period, as there is a high demand for experienced guides in Lukla.
I am proud to have received numerous positive reviews from my past clients who have trekked with me. Their feedback speaks to the quality and satisfaction they experienced during their trekking journey.
I look forward to welcoming you to Lukla, where we can embark on an unforgettable trekking adventure together.