Mingmar Tamang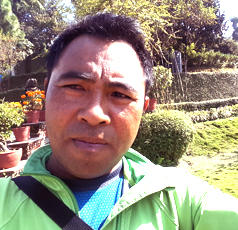 I am Mingmar Tamang, hailing from Rasuwa in the Langtang Tamang heritage region of Nepal. For more than two decades, I have been passionately working as a Trekking Guide, exploring various terrains from high passes to popular trekking routes in the Nepalese Himalayas. Throughout my extensive journey, I have gained invaluable experiences and knowledge of the region.
Over the years, I have had the privilege of working with several trekking agencies, but none have matched the level of satisfaction and fulfillment I have found with the Nepal Wilderness Trekking Agency. Presently, I am thrilled to be a part of the Nepal Wilderness team and continue serving as a dedicated guide.
I extend a warm invitation to join us in the mesmerizing Himalayan land and embark on an unforgettable trekking experience. Let us come together and share our stories, creating cherished memories along the way.
I eagerly await the opportunity to meet you in the near future.