About Wilderness Trekking
wilderness trekking in nepal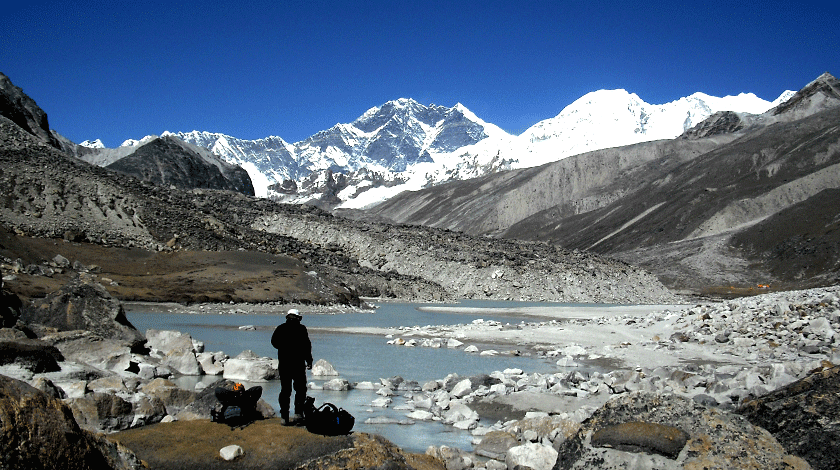 Nepal Wilderness Region
Wilderness Trekking area Bonus an exciting trekking with most challenging as well as popular and high passes adventure tourist area in Nepal, Wilderness Trek is all about technical climbing to peaks above 6000m. A trek to wilderness region will take you to remote regions where you explore the rugged beauty of high mountain passes, Spellbinding glaciers, hidden valleys, quaint villages and diverse ecosystem.
On your way, you can see distinct and unique flora and fauna in this region, which is well protected by the conservation laws national park of our nation. This region has been off limits for many decades as they offer easy access to high trade passes into the land that wished to remain closed to the countries to the south.
It is suitable for those trekkers who wish to explore the unseen and unspoilt regions of Nepal. You can be sure that your heart will push you to start the trek as the most challenging treks with some technical climbing to peaks above 6000m.
Wilderness Trekking name list
Trekking in the wilderness, the journey starts from mundane and the closest thing to a journey from Shangri-La, The trekking here provides you full-service camping as well as lodge based in Shepani Col, Ganjala pass, Tilman pass, Dolpo and Mustang. The Kanchenjunga, Makalu, Rolwaling Valley Tashilapcha pass trials are particularly stimulating both in their variety of landscape, fauna and flora, as well as the rich local cultural heritage. Wilderness trek follows ancient caravan and animal trials and offers an excellent opportunity of exploring cultures that are largely untouched by modern civilisation.
Friendly ethnic peoples inhabit these areas and the remote settlements scattered across Nepal's rugged mountains, which are connected by foot trails. After visiting such beautiful places, following the same route and reaching will be the end of this exciting trek.
Wilderness Trekking should be based in camps and must be well organised for the operation to be successful without any injuries. If you want longer trek over a challenging trek in a wilderness area, a trek to Panch Pokhari, Bhairab Kunda, Api Himal will be the best alternatives. The best season for you to visit here will be during spring and autumn.