Kathmandu Sightseeing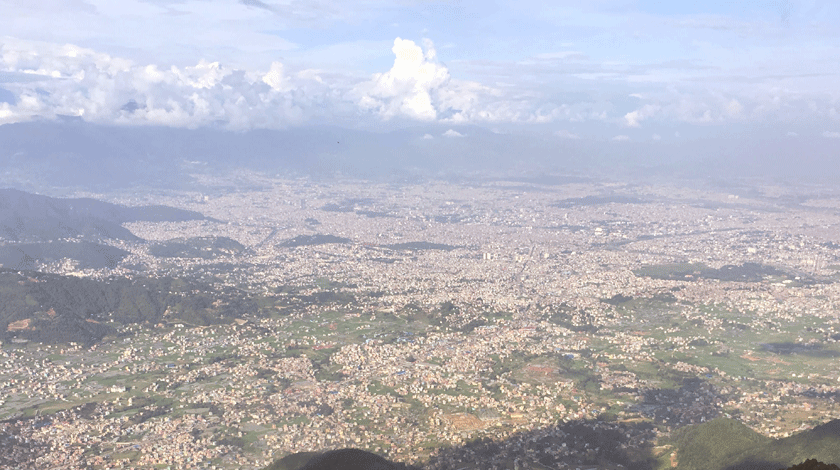 Kathmandu Sightseeing: An In-Depth Exploration of Nepal's Capital
Kathmandu, the capital city of Nepal, is a place where history, culture, and natural beauty converge to create an unforgettable travel experience. From ancient temples to lush gardens and bustling marketplaces, the city offers a diverse range of attractions that cater to the interests of all types of travelers. In this comprehensive guide, we will delve into the fascinating world of Kathmandu sightseeing, exploring the best natural places, must-visit historical sites, and nearby gems that make this city a remarkable destination.
Kathmandu Sightseeing Package
A visit to Kathmandu is incomplete without exploring its iconic landmarks. To make the most of your journey, consider a Kathmandu Sightseeing Package. These packages are thoughtfully designed to provide you with an immersive experience of the city's rich cultural and historical heritage.
Boudhanath Stupa
One of the most impressive and spiritually significant sites in Kathmandu is the Boudhanath Stupa. This colossal white stupa, adorned with the watchful eyes of Buddha, is a UNESCO World Heritage site and a hub for Tibetan Buddhism. Visitors can circumambulate the stupa, soak in the peaceful ambiance, and explore the bustling market surrounding the area.
Pashupatinath Temple
The Pashupatinath Temple is another UNESCO World Heritage site and one of the most sacred Hindu temples in Nepal. Located along the banks of the Bagmati River, this temple complex is a place of deep reverence and spirituality. Visitors can observe the intricate architecture, witness Hindu rituals, and experience the connection between religion and everyday life in Nepal.
Patan Durbar Square
Patan, also known as Lalitpur, is a neighboring city of Kathmandu and is famous for its well-preserved architecture and ancient history. Patan Durbar Square is a cultural masterpiece, featuring intricately carved temples, palaces, and courtyards that showcase Newari craftsmanship. This square is a testament to the rich cultural heritage of Nepal's Newar people.
Swayambhunath (Monkey Temple)
Perched atop a hill, Swayambhunath, often referred to as the Monkey Temple, offers panoramic views of Kathmandu Valley. This stupa is not only a religious site but also an architectural marvel. The resident monkeys add to the temple's charm. It's a place where spirituality and natural beauty combine, making it a must-visit spot for anyone in Kathmandu.
Best Natural Places to Visit in Kathmandu
Kathmandu isn't just about history and culture; it's also a city surrounded by natural beauty. Here are some of the best natural places to explore in and around the city:
Garden of Dreams
Tucked away in the heart of Kathmandu, the Garden of Dreams is a serene oasis in the midst of the bustling city. This neoclassical garden was built in the early 20th century and features well-maintained lawns, fountains, and pavilions. It's a perfect spot for a leisurely stroll, picnics, or simply unwinding with a good book.
Garden of Six Seasons
Also known as the Garden of Dreams' lesser-known sibling, the Garden of Six Seasons is a delightful botanical garden. Here, you can explore a wide variety of plants, flowers, and trees. It's a great place to escape the noise of the city and immerse yourself in a natural paradise.
Shivapuri National Park
For those who crave outdoor adventures, Shivapuri National Park is an ideal destination. Just a short drive from Kathmandu, this national park offers hiking trails, stunning viewpoints, and a chance to experience the pristine beauty of Nepal's forests and landscapes. Shivapuri is an excellent place to get closer to nature and enjoy a day of trekking.
Places to Visit Near Kathmandu
While Kathmandu itself is a treasure trove of attractions, the surrounding areas offer even more diversity. Here are some nearby places to explore:
Nagarjun Forest Reserve
Nagarjun Forest Reserve, also known as the Jamacho Gumba, is a protected area on the outskirts of Kathmandu. This forested haven is a fantastic spot for hiking, bird-watching, and simply escaping the urban hustle. The hike to the Jamacho Stupa provides breathtaking views of the city.
Sankhu
A short drive from Kathmandu brings you to the charming town of Sankhu. This historic settlement is a living museum, with its ancient temples, narrow streets, and traditional Newari architecture. It's a delightful place to immerse yourself in the rich cultural heritage of Nepal.
Best Places to Visit in Kathmandu
Kathmandu is teeming with remarkable places to visit, and some of the best are already mentioned. However, there are even more hidden gems to uncover:
Bhaktapur Durbar Square
Bhaktapur, another historic city in the Kathmandu Valley, boasts a mesmerizing Durbar Square. The Bhaktapur Durbar Square is a UNESCO World Heritage site, and it's renowned for its intricate woodwork, palaces, and temples. A visit here is a journey back in time to the medieval glory of the Newar kingdom.
Nagarkot
For awe-inspiring mountain vistas, make your way to Nagarkot. This picturesque hill station is renowned for its captivating sunrise and sunset views of the majestic Himalayas, including the iconic Mount Everest. Here, you can revel in the panoramic beauty of snow-capped peaks without the necessity of a challenging trek. Moreover, if you have limited time, you can opt for a one-day hike, or you can simply drive to Nagarkot to witness the breathtaking sunrise and then embark on a hike down to the Changunayaran temples.
Dhulikhel
Another gem nestled in the hills of the Kathmandu Valley is Dhulikhel. This picturesque town offers stunning mountain views and a tranquil atmosphere. It's a popular destination for hiking and provides a welcome escape from the city.
Kathmandu Valley Sightseeing
The Kathmandu Valley is a UNESCO World Heritage Site, and it's home to an array of historical and cultural wonders. Explore these incredible sites to get a comprehensive understanding of Nepal's heritage:
Bhaktapur
As mentioned earlier, Bhaktapur is a city filled with historical significance. The entire city is a living museum, and Bhaktapur Durbar Square is just one part of the experience. The city is renowned for its pottery, traditional architecture, and rich culture.
Dhulikhel
Dhulikhel, apart from its mountain views, offers a peek into Newari culture and tradition. The town is dotted with beautifully crafted buildings, intricate woodwork, and a tranquil ambiance that's perfect for a leisurely stroll.
Changunarayan
Changunarayan Temple, dedicated to Lord Vishnu, is one of the oldest Hindu temples in the Kathmandu Valley. It's a significant pilgrimage site and is known for its exquisite stone carvings. The temple's history and artistry make it a must-visit location for those interested in Nepal's cultural heritage.
Panauti
Panauti is a charming town with a rich cultural and architectural heritage. It's a hidden gem that boasts a well-preserved medieval atmosphere, complete with ancient temples and traditional Newari houses.
Conclusion
Kathmandu, with its deep-rooted history, diverse culture, and awe-inspiring natural beauty, offers a captivating experience for travelers. Whether you're exploring the spiritual significance of ancient temples or taking in the tranquility of lush gardens and mountain vistas, Kathmandu's attractions are sure to leave a lasting impression. To make the most of your journey, consider a Kathmandu Sightseeing Package, which will guide you through the city's highlights.
So, if you're seeking a destination that combines spirituality, history, and natural splendor, look no further than Kathmandu, Nepal's enchanting capital. Plan your visit today and immerse yourself in the magic of Kathmandu sightseeing.
---