NerdyTraveler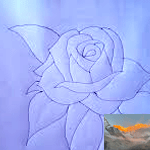 You can count on a reliable host in Nepal
Whenever I have visited Nepal (mostly trekking), Nepal Wilderness Trekking, or more specifically the team led by Himal Ghale has consistently lived up to my expectations as reliable localhost. 
Assistance, guides, porters, etc. Companies provided services that were helpful and at a reasonable rate to make trekking an enjoyable and memorable experience. 
Thank you, Himal and team! I will definitely use your service again when I visit the Nepal wilderness in the future!