Lukla to EBC distance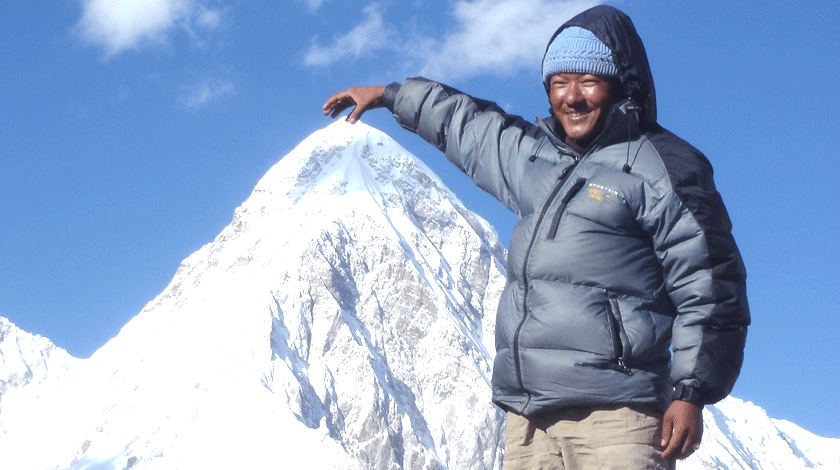 Walking Distance from Lukla to Everest Base Camp
The distance from Lukla to Everest Base Camp os (EBC) is approximately 65 kilometers (40 miles) which is a 7 to 8-day hike and a 3 to 4-day descent. During the Everest base camp trek round trip, the total distance from Lukla to Everest base camp is 130 km, but the trek takes 11 to 12 days. On each day, you hike 10 to 11 km, and it is an enjoyable distance to walk between Lukla and Everest base camp. However, the actual distance covered during the trek can vary depending on the specific route taken and any side trips or detours. The trek to EBC is a challenging and strenuous journey that typically takes around 12-14 days to complete.
There are many things no one tells you about the Lukla to Everest base camp trek. The Lukla to EBC trek is an exciting adventure that is one of the most fascinating trekking destinations in the Khumbu Valley. Travelers should know several things before embarking on their journey. Yes, that is true! While the trek from Lukla to Everest Base Camp is an incredibly rewarding experience, there are some things that may not be immediately apparent or commonly discussed. Here are a few things that you may want to consider before embarking on this trek:
Sherpa culture Museum
If you are in Namche Bazaar on the Day of Acclimatization, please do not forget to visit the Sherpa Museum to find out more about Everest climbing history and the Sherpa culture Library, which offers a valuable research facility for those with a special interest in the history and culture of the Sherpa peoples. There are more pieces of trekking and peaks for travelers to choose from in Namche since it is the main gateway to Everest base camp trekkers and mountaineering. || 11 days Gokyo Ri Trek, || 17 days Everest 3 high passes trek, ||  14 days Gokyo Lake via Everest base camp || 9 days Renjo la pass|| 3 days Island peak climbing package from the Chhukung || 3 days Lobuche peak climbing.
Tengboche Monastery
Tengboche Monastery is a famous Buddhist monastery located in the Tengboche village of the Khumbu region in northeastern Nepal. It is situated at an altitude of 3,867 meters (12,687 feet) and is considered one of the most significant monasteries in the region.
The monastery was originally built in 1916, but it was destroyed by an earthquake in 1934. The current monastery was rebuilt in 1989 and is now a prominent landmark on the Everest Base Camp trekking route.
Tengboche Monastery is home to the Khumbu region's head lama and is an important center of Buddhist culture and education. It houses many sacred relics and artifacts, including a 14-foot statue of Buddha and a large collection of thangkas (Buddhist paintings).
The best time to visit the Tengboche Monastery hall is around 3:30 P.m., which is the exact time when the excited monks play horn music along with melodious mantra-chanting songs. In addition to the fact that there is a residing Rinpoche who blesses trekkers and mountaineers traveling to the area if you are fortunate enough to be there on the Full Moon day in October, the Tengboche Monastery hosts the Mani Rimdu festival. Tengboche is also one of the best places for photographers to take pictures of Mt Everest, Ama Dablam, Cho Oyu, and Thamserku Himal.
Tengboche Monastery is a must-visit destination for anyone trekking to Everest Base Camp. The serene and spiritual atmosphere, combined with the incredible natural beauty of the region, makes for a truly unforgettable experience.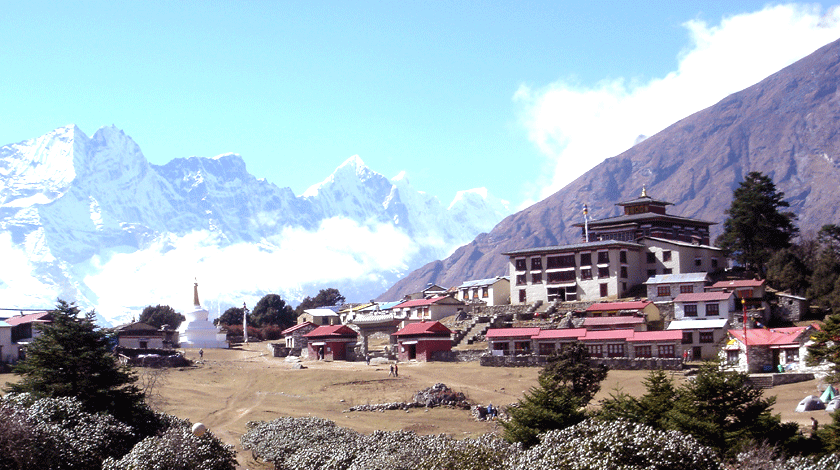 Toilets in Everest trek
The toilet facilities along the Everest trek can vary depending on where you are on the trail. In the lower elevations, you can expect to find Western-style flush toilets or squat toilets in tea houses or lodges. However, as you ascend to higher elevations, the toilet facilities become more basic.
In some places, there may be only rudimentary pit toilets or "long drop" toilets, which are essentially holes in the ground with a wooden or metal squatting plate over them. These toilets do not have running water or flushing systems and can be quite basic and sometimes dirty.
In recent years, many tea houses and lodges have installed more modern composting toilets that use natural processes to break down human waste, which can be more environmentally friendly than traditional pit toilets.
It is essential to bring your toilet paper as most toilet facilities along the trail do not provide it. It is also important to dispose of toilet paper and other waste properly to avoid contaminating the environment.
In summary, the toilet facilities along the Everest trek can be basic and sometimes uncomfortable, but with proper preparation and expectations, they should not be a significant obstacle to enjoying the trekking experience.
Temperature
As you will be trekking from Lukla to Everest Base Camp, you cannot expect warm temperatures during your trek, as this trek is 5,643 meters high and the temperatures at Everest base camp and Kala Patthar Peak are always minus temperatures. I recommend you prepare well for your Everest base camp trek by reading the list of equipment you will need, a down jacket, a -25 degree sleeping bag, a good sleeping bag that makes you have a good trek, and a poor sleeping bag makes you have a poor trip.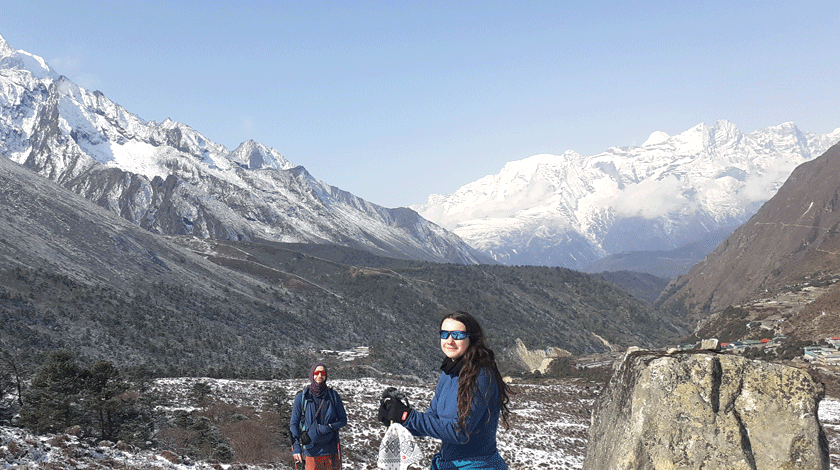 Physically
Trekking to Everest Base Camp (EBC) requires a good level of physical fitness. You will be walking for several hours a day on steep, rocky terrain at high altitudes, so it is important to prepare your body and build up your endurance before embarking on the trek.
Some of the best ways to prepare for the physical demands of the EBC trek include:
Cardiovascular exercise: Trekking involves a lot of uphill walking, so it's important to improve your cardiovascular fitness. Activities like hiking, running, cycling, or swimming can be helpful for building endurance.
Strength training: You will be carrying a backpack with your essentials, so it's essential to have good core strength and leg muscles. Exercises like squats, lunges, and core exercises can help build the necessary strength.
Altitude training: The trek to EBC takes you to high altitudes, where the air is thin and has less oxygen. To help your body acclimatize, you can try altitude training by climbing to higher elevations or sleeping in an altitude tent.
Practice hiking: Hiking is the best way to prepare for the EBC trek. Try hiking on hills or mountains with a backpack to simulate the trekking conditions.
It's also important to maintain a healthy diet, stay hydrated, and get enough rest during your trek. By taking the time to prepare physically and mentally, you can increase your chances of enjoying the trek and reaching your goal of reaching Everest Base Camp.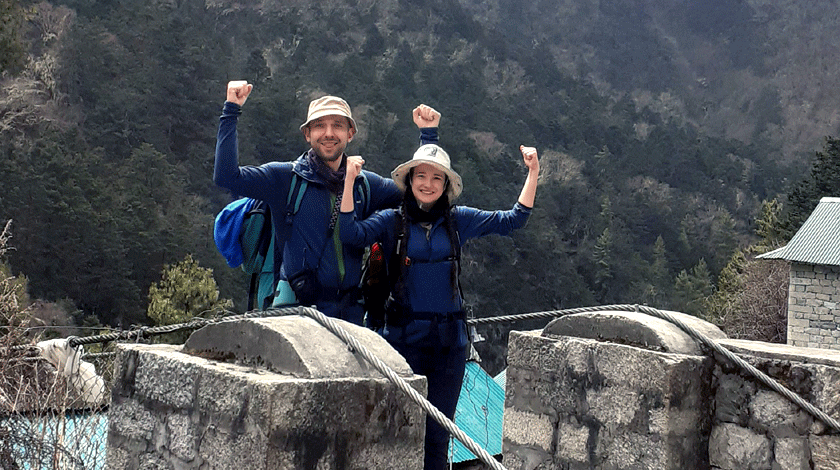 If you are looking for trekking guides and porter services from the Lukla airport to the Everest base camp, then you can hire guides and porters at the Lukla airport. The following is more information about Hiring a Guide or Porter at Lukla Airport.
---
If you have any questions regarding the Everest base camp trek, please do not hesitate to contact us. We will respond to your inquiry as soon as possible. Email: himalghale99@gmail.com, WhatsApp number: +9779849693351
---