Solo Trek in Nepal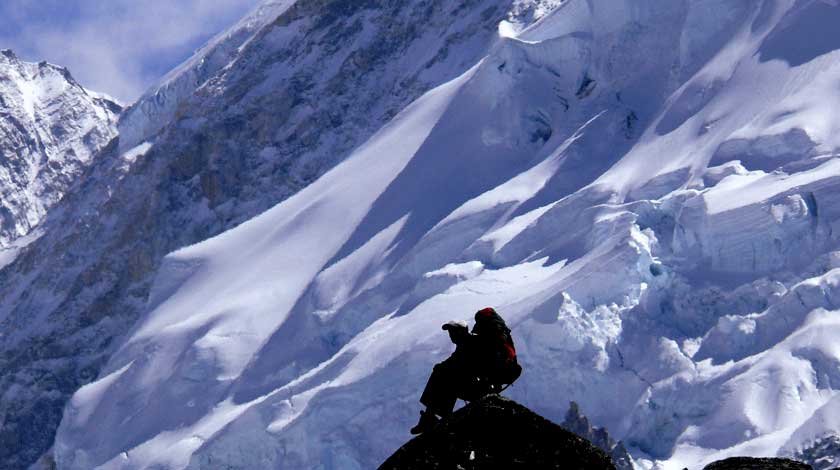 Solo Traveler in Nepal
Solo trek in Nepal is also an enjoyable trip at your own pace at any trekking region of Nepal. The central famous trekking region like an Everest base camp, Annapurna Base Camp, and Annapurna Circuit, is difficult to accommodate at the peak season for the Solo Trekkers. However, hiring a guide and porter with you is no worry even though you are solo trekkers because our guide and porters know the Lodge owners because of Local guide and porters of the region you doing a trek either Everest Base Camp or Annapurna Base Camp.
Though Langtang Valley Trek, Ganesh Himal trekking, and Gosaikunda- Helambu trek are no problem finding the accommodations for solo trekkers even though peak seasons like Sep-October- Nov, and March-April-May.
Exploring Solo trek in Nepal, more beneficial than with group trekkers. The group trekking gets the problem to find out accommodate some time, need to book a month early tea houses, and meal menu, more numbers Porters, but for the solo trekkers.
Easy for solo trekkers
Any place or any house can spend a night for solo trekkers if accommodate captures by big organized groups,  single accommodate easily to get. But Annapurna base camp at peak season time has to accept the dining room for Solo Trekkers or have to share with other trekkers, also same situations in the Everest region trek if you are doing alone, we have several trekking itineraries for the solo trekkers in the bellow.
Lists of a Solo trek in Nepal
There are challenging adventure trekking region which is not allowed to do solo, I mean only doable two pax or more group trekking,  for the single trekkers is not permits, those are listed in the bellow
Nepal Wilderness Trekking (Pvt.) Contact Us
---
Leave a Comment