Solo Trek in Nepal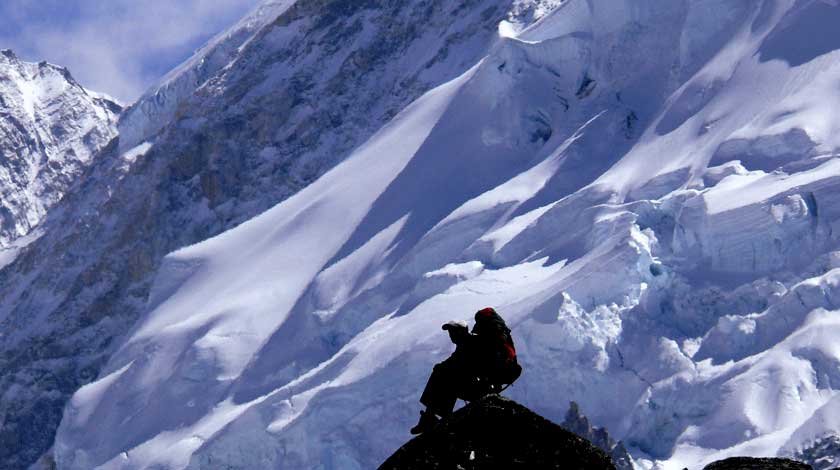 Solo trek in Nepal
Taking on a solo trek in Nepal at your own pace is an enjoyable experience that you can do in any trekking region in Nepal with the help of an experienced guide. It can sometimes be difficult to get accommodations for solo trekkers during peak seasons in popular trekking regions such as Everest Base Camp, Annapurna Base Camp, and the Annapurna Circuit. It is not necessary to hire a guide since your guide is familiar with each lodge very well and our guides and porters are familiar with each lodge owner very well because they are local guides and porters of the area you will be trekking in.
Trekking is a wonderful experience and one of the most popular activities. Nepal has some of the most beautiful and hidden diverse trekking destinations. Nepal offers both solo and group trekking options. Trekking in a group can be a thrilling adventure, but solo trekking in Nepal can also be an unforgettable experience. Solo trekking in Nepal has its own advantages for those who enjoy themselves with nature and mountains That is the way people love to set out on solo treks.
Nepal is a popular destination for solo trekkers. Being able to see the world on your own without having to adjust to a group gives you freedom and has its own perks. Nepal is also one of the safest trekking destinations in the world. In Nepal, you can trek solo with the right preparations and precautions.
Langtang Valley Trek, Ganesh Himal Trek, and Gosaikunda-Helambu Trek are no problem finding accommodations for solo trekkers even during peak seasons like Sep-October-November, and March-April-May.
Solo trekking in Nepal is more beneficial than trekking in groups. The group trekkers get problems finding accommodations at peak season, or they need to book accommodations a month before in advance, but the solo trekkers do not have these problems.
The ideal time to visit Nepal for Solo Trekkers
Whenever you visit Nepal, you will find that every season has its own specialties. Nepal is a popular tourist destination all year round. While March, April, and May are considered by many to be the best months for trekking in Nepal, they are not the only ones. This is when the rhododendrons bloom. September, October, and November are also great months for mountain views. It is true that, during this time of the season, hotels, food, and travel tend to be a bit more expensive than at other times of the year because of the heavy flow of visitors. For your safety and convenience, it is recommended that you pre-book all the facilities for your stay.
Lists of a Solo trek in Nepal
Some challenging adventure trekking regions are not allowed to be done by solo trekkers, that is I mean they can only be done by groups of two or more, single trekkers don't have permission for those places; these areas can be found in the following list.
Nepal Wilderness Trekking (Pvt.) Contact Us
---